Lezing
Seminar: Fleeting Commitments or Can the Museum be Decolonised?
Datum

dinsdag 31 mei 2022

Tijd

Bezoekadres

Pieter de la Courtgebouw
Wassenaarseweg 52
2333 AK Leiden

Zaal

1.A21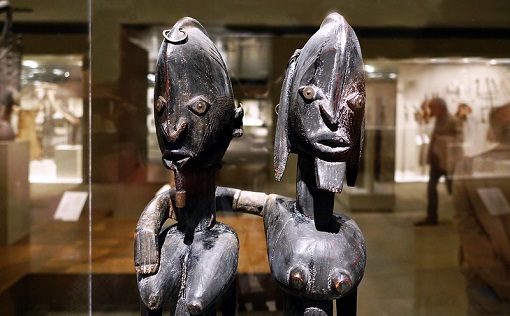 Dogon-kunst uit de 18de eeuw. Fotocredits: Stephen Zucker (via Flickr).
Dit evenement vindt zowel online plaats als fysiek in Leiden. U ontvangt één dag voor aanvang de link naar het digitale platform.
Lees meer op de Engelstalige webpagina.