Kunst en vrije tijd - Beeldende kunst
Tekenen & Schilderen
Maandagochtend 10:00-12:30 u (deze cursus is gecanceld)
Docenten

Lyda Bekker Robbert Kiewiet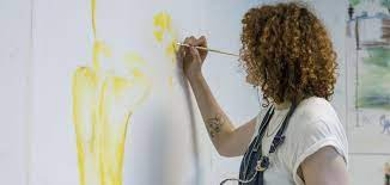 Voor wie
Voor deze cursus heb je geen ervaring nodig, wel een dosis enthousiasme.

Inhoud
Deze cursus is verdeeld in 2 blokken van 4 lessen, met een eigen docent met eigen expertise.

De eerste 4 lessen, (docent: Lyda Bekker), staat het schilderen centraal, schilderen met acrylverf.
Eén van de eigenschappen van acrylverf is dat het snel droogt wat deze verf bij uitstek geschikt maakt om in lagen te schilderen, waardoor vorm en diepte ontstaan. Er worden verschillende opdrachten gegeven en zowel individueel als in groepsverband besproken. zodat je van elkaars werk kunt leren.

De tweede reeks 4 lessen, (docent: Robbert Kiewiet), leer je de basistechnieken met de oude meesters. Kunstwerken van oude meesters zoals Rembrandt, zijn de inspiratiebron. In de les ga je aan de slag met basistechnieken zoals tonaliteit, perspectief en compositie. De laatste les ga je een eigen foto omzetten naar een echte oude-meester-tekening. Het materiaal houden we simpel en bestaat voornamelijk uit potlood en gum.
Uiteindelijk geven deze 8 lessen een goede basis voor, zowel technische handvatten als het ontwikkelen van je eigen handschrift.
Docenten
Lyda Bekker studeerde aan de Rietveld Academie in Amsterdam. Ook studeerde ze enkele maanden in New York op de School of Visual Arts. In 2000 voltooide zij haar kunstopleiding. Sindsdien werkt zij als beeldend kunstenaar en docent.

Robbert Kiewiet is afgestudeerd aan de Hogeschool voor de Kunsten in Utrecht richting autonome kunst.
Robbert heeft ruim 15 jaar ervaring als docent. Hij gaf o.a. les aan de Kunstacademie en bij Beelden in Leiden.Daarnaast geeft Robbert schilderworkshops bij bedrijven.

Lukt het niet om online in te schrijven? Neem dan contact op met LAKcursusbureau via info@lakcursussen.nl of via tel: 071 - 5272314 | 5272317
Door je in te schrijven voor een LAK cursus, ga je automatisch akkoord met de algemene voorwaarden.