Kunst en vrije tijd - Dans
Ballet Contemporary intermediate
Maandag van 17:00-18:00 uur
Docent

Willemieke Verweij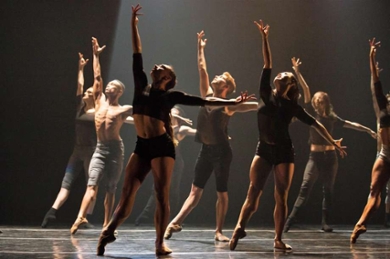 Voor wie
Intermediate dansers.

Inhoud
Contemporary ballet is een dansgenre dat zowel elementen van klassiek ballet als van moderne dans bevat. Contemporary ballet heeft wortels in de klassieke ballet en vocabulaire, en gebruikt die wortels om de traditie te verkenne, maar ook om te experimenteren en uit te dagen.

Tijdens deze cursus wordt te verkennen en te experimenteren en leer je een hedendaagse balletchoreografie.
Docent
Willemieke Verweij heeft haar opleiding tot klassiek ballet docent genoten aan de Royal Academy of Dance in London. Haar liefde voor het lesgeven is ontstaan in Canada en sindsdien is ze een veelgevraagde docente, die lesgeeft in diverse stijlen en aan verschillende leeftijden.
Lukt het niet om online in te schrijven? Neem dan contact op met LAKcursusbureau via info@lakcursussen.nl of via tel: 071 - 5272314 | 5272317
Door je in te schrijven voor een LAK cursus, ga je automatisch akkoord met de algemene voorwaarden.

Schrijf je op tijd in! Een cursus kan alleen starten met voldoende deelnemers (dit wordt een week voor aanvang bekeken).