Kunst en vrije tijd - Dans
Luscious Latin
Maandag van 18:30-19:30 uur (geen les op 4 oktober)
Docent

Willemieke Verweij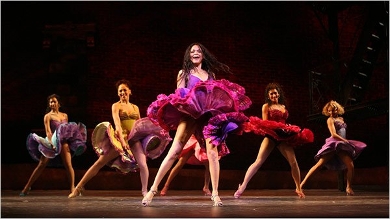 Voor wie
Voor mensen met enige danservaring.

Inhoud
Wie zegt dat je alleen Latin met partner kunt dansen? In deze fusion danscursus worden verschillende Latin stijlen gemixt met technische jazz, hierdoor ontstaat een vrolijke, uitbundige dansstijl die met veel flair gedanst wordt. Zoek een rok om te dragen en maak je klaar voor een leuke, explosieve en sexy cursus waarin er gewerkt wordt aan meerdere choreografieen op Latin en Popmuziek.

Docent
Willemieke Verweij heeft haar opleiding tot klassiek ballet docent genoten aan de Royal Academy of Dance in London. Haar liefde voor het lesgeven is ontstaan in Canada en sindsdien is ze een veelgevraagde docente, die lesgeeft in diverse stijlen en aan verschillende leeftijden.
Lukt het niet om online in te schrijven? Neem dan contact op met LAKcursusbureau via info@lakcursussen.nl of via tel: 071 - 5272314 | 5272317
Door je in te schrijven voor een LAK cursus, ga je automatisch akkoord met de algemene voorwaarden.