Organisation, Social
Psychology: become a member of our master student recruitment team!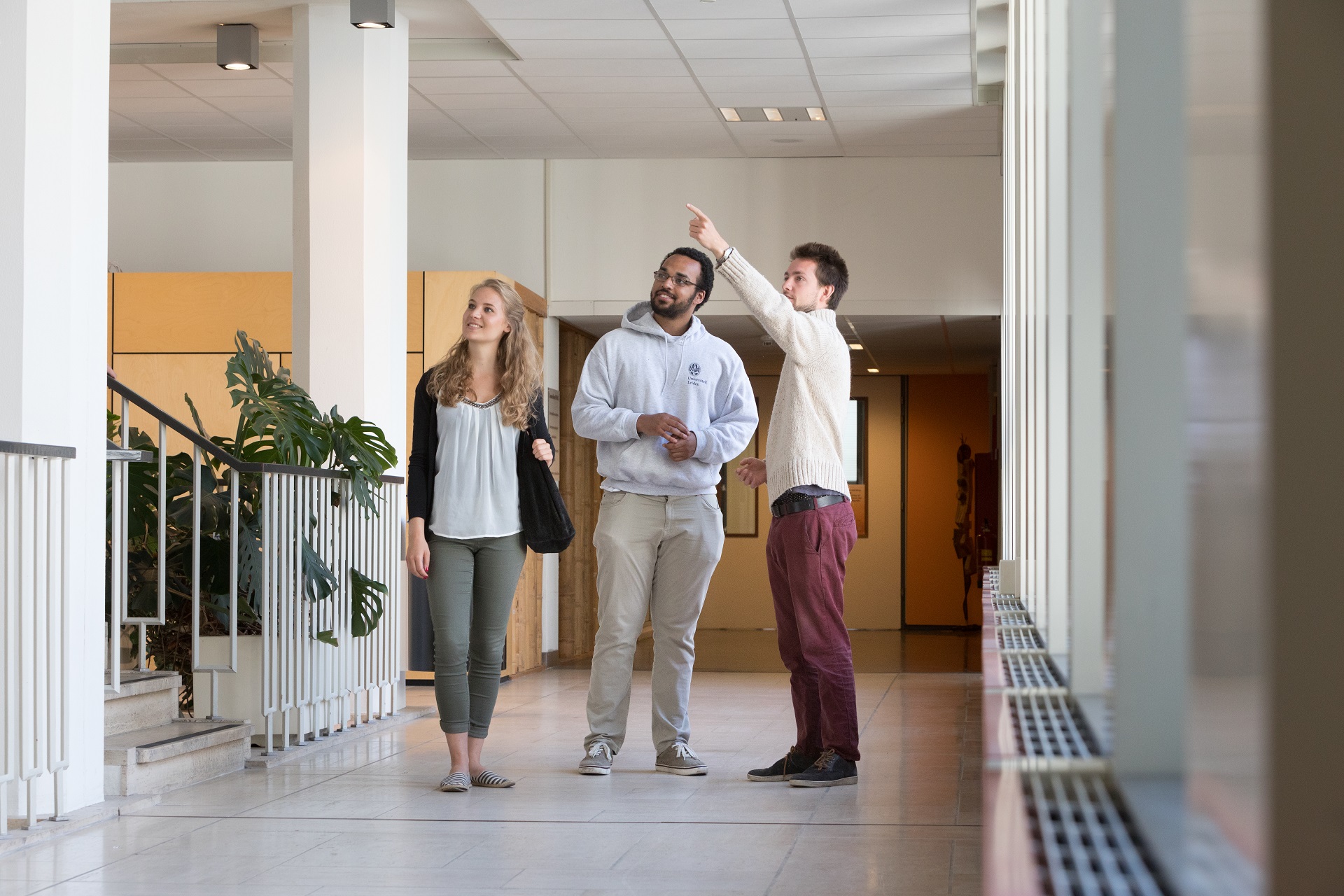 We are looking for Psychology students for our master recruitment team!
Let's go back in time for a few moments. A year, some months, maybe even weeks ago: the time when you did not know yet what master's degree to choose, when you maybe hesitated between two different programs. What would've helped you? What did help you? Was it the Master's Open Day? Did you attend one of our Student for a Day activities?
The Institute of Psychology organises several informational activities each year, to help students with this difficult decision. Think about the Master's Open Day, but also the student for a day activities and answering e-mails with questions from prospective students, and possibly also making promotional materials such as newsletters or testimonials. For these activities, the help of our students is needed.
Do you easily make contact with other people? Would you like to tell other people about your experiences during your master's programme? Moreover, do you want to get more out of your master's specialisation, and can you handle some extra responsibilities? We'd like to have you in our team of student helpers, then! We are looking for 1 student from every master specialisation.
TASKS
So, what do you do as a student helper?
- You are present during the (online) events to tell about your experiences with the master (Master's Open Days and Master Kick Off);
- You accompany the Students for a Day (online): you'll have a chat or virtual coffee together and, whenever it is possible again, attend a workgroup or lecture (some of them you may have to attend anyways!);
- You answer questions from interested bachelor students via e-mail from time to time;
- For the (online) activities, you might recruit other students (friends) from your master specialisation as volunteers;
- And you are available for potential other activities, such as writing a newsletter for master students.
This will take you between 10 and 25 hours per year (which is less than an hour per week, on average).
PAYMENT
As we are grateful for your efforts, we will reward you accordingly. You will thus:
- Receive payment, based on the hours you will make.
- Be part of a team of student helpers from different specialisations – good for you social and professional network;
- Work for the recruitment team of the Institute of Psychology – good for your CV and LinkedIn;
- Be shortly briefed and trained by the master student ambassador, who is in charge of the team.
Are you interested, and are you available preferably until the 31st of August 2021? If so, we would like to receive an e-mail from you with a short motivation in which you introduce yourself and describe why you are interested and what makes you suitable. Do not forget to mention you master specialisation! You can send your e-mail no later than 30 August 2020 to ambassador.mscpsy@fsw.leidenuniv.nl. Interviews will be held in the second or third week of September.
APPLYING FOR STUDENT AMBASSADOR?
Interested in having more responsibility in a role that is more coordinating and organisational? We are also looking for a new master student ambassador, starting 1 October 2020. The student ambassador is responsible for organising the Student for a Day activities, presence at other activities meant to promote the Psychology masters, and supervising the Master Recruitment Team. Find out here if you could be the new student ambassador. (Please note that good fluency and writing abilities in the Dutch language and having a Dutch health insurance is required for this job.) You can apply for both positions in the same letter.