Education
Academic Year 20/21: how we are preparing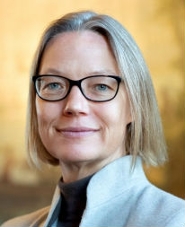 Dear students,
While you are still very busy this summer with your online studies and exams, we all have to look ahead to the start of the new academic year: the semester from September 2020 to February 2021. These are uncertain times but there is one thing you can be sure of: the education you receive at Leiden University will be of the highest quality.
Exactly what form that education will take is something we can't say for sure yet. What we are able to do depends very much on the possibilities given to us by the Dutch Cabinet and the National Institute for Public Health and the Environment (RIVM, Rijksinstituut voor Volksgezondheid en Milieu). For the time being, we are preparing to provide our study programmes from September 2020 up to and including January 2021 largely online, and where possible in our University buildings. We are taking all the likely scenarios into account, and hope that we will be able to meet one another on campus in the very near future.
For each programme, we are looking at which components you can follow in a physical context, such as practicals, small work groups and tutoring. We realise that you probably still have a lot of questions: What will the possibilities be? Will the University operate a one-and-a-half-metre distancing policy and, if so, how will that work in practice? Will you will be able to study in the UB again? Much to our regret, we simply do not yet have answers to many of these questions. We want to reassure you that in the coming months we will be doing our utmost to give shape to all the possible scenarios so that after the summer you will be able to continue your studies at Leiden University in the best way possible. Look regularly at our updates in het corona dossier and on the website on studying in times of corona; this is where we will post information on all the steps we are able to take.
This uncertain period is demanding a lot of all of us, and we have to make the best of it together. Hopefully, things will become clearer in the coming weeks and months, but one thing that is clear now is that we will most probably have to learn to live with a high degree of uncertainty for some time to come. And we can do that, if we continue to help and support one another. If there is something you need assistance with, please get in touch with us by mail or phone.
Due to the current circumstances, our international students may find themselves in all kinds of different circumstances. We will take your personal situation into account. You can follow your programme online and, where possible, on campus. We understand that you may not be able to travel to the Netherlands for the start of the academic year. That's no problem: in that case, you can start your programme online. Please be assured that switching between online and on campus education is not something we will do from one day to the next, but in stages. We will make sure you are well informed about what this will mean for you so that you have enough time to organise your visa, travel arrangements and accommodation.
The Dutch universities are working hard preparing the scenarios for the coming academic year, all with the same motto: on campus where we can; online because we can.
Kind regards,
Hester Bijl
Vice-Rector Magnificus