Arts and leisure - Visual arts
Drawing & Painting
Monday from 10:00-12:30 h (this course has been canceled)
Teachers

Lyda Bekker Robbert Kiewiet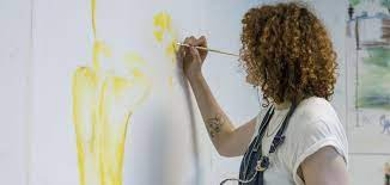 For whom
There is no experience required for this course, only a dose of enthusiasm.

Content
This course is divided into 2 blocks of 4 lessons. Each block has its own teacher with her own expertise.

The first 4 lessons, (teacher: Lyda Bekker), we focus on painting with acrylic paint. Acrylic paint is that dries quickly which makes this paint particularly suitable for painting in layers, resulting in form and depth. We will discuss the different assignments individually as well as in groups, so you can learn from each other's work.

The second 4 lessons, (teacher: Robbert Kiewiet), you learn the basic techniques of the Old Masters. Works of art by Old Masters such as Rembrandt are the source of inspiration. In the lesson you will work with basic techniques such as tonality, perspective and composition. In the last lesson you will transform your own photo into a real Old Master drawing. We keep the material simple with pencil and eraser.

Ultimately, these 8 lessons provide a good basis for both technical handles and the development of your own handwriting.

Teachers
Lyda Bekker studied at the Rietveld Academy in Amsterdam. She also studied in New York for several months at the School of Visual Arts. In 2000 she completed her art education. Since then she has worked as a visual artist and teacher.

Robbert Kiewiet graduated from the Hogeschool voor de Kunsten in Utrecht in the field of autonomous art. Robbert has over 15 years of experience as a teacher. He taught among others at the Art Academy and at Beelden in Leiden. Robbert also gives painting workshops at companies.
Isn't the registration link working? Please contact the LAK via info@lakcursussen.nl or tel: 071 - 5272314 | 5272317
Anyone who registers for a LAK course, thereby agrees to the LAK terms and conditions.