Inaugural lecture
Cleveringa lecture
Prof. Barbara Engelking, Prof. Jan Grabowski
Date

Friday 26 November 2021

Time

Address

Room

Great Auditorium
This year, Leiden University has appointed two scholars to the Cleveringa Chair 2021-2022: sociologist Barbara Engelking and historian Jan Grabowski delivered a joint lecture.
About the speakers
Barbara Engelking is a Polish sociologist who specialises in Holocaust Studies. She is also the founder and director of the Polish Center for Holocaust Research in Warsaw and has written a number of works on the Holocaust in Poland.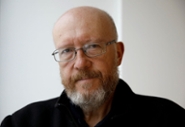 Jan Grabowski
Jan Grabowski is a Polish-Canadian professor of History at the University of Ottawa, who specialises in Jewish-Polish relations in Poland at the time when it was occupied by Germany during the Second World War. He is also co-founder of the Polish Center for Holocaust Research, in Warsaw.