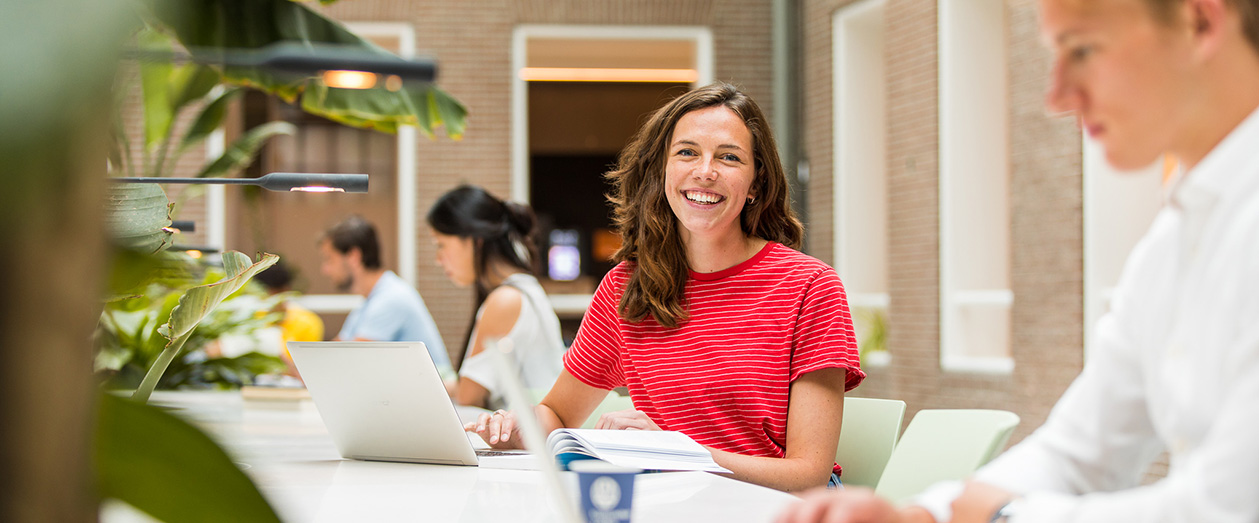 Study Information
Online Master's Week
Date

Monday 2 November 2020 - Friday 6 November 2020
Visit the Online Master's Week
Are you thinking about studying in The Netherlands and are you wondering what Leiden University has to offer? Are you already interested in a specific master's programme at Leiden University? Then simply join the Online Master's Week from Monday 2 till Friday 6 November, from the comfort of your own home. Find out which of our master's programmes taught in Leiden or The Hague suits you best! We're ready for your future!
Experience Leiden University online
At the Online Master's Week you can explore all the master's programmes taught at Leiden University. Get your bearings at the virtual information fair, join the programme presentations and experience online the city where you will be studying.
Click here to see all the things you can do during the Online Master's Week.
What can you expect?
Got questions before or after a presentation? Our professors and student ambassadors at the virtual stand at the online information market are ready to help.
Opening hours:
Each virtual programme stand is open one hour before and two hours after each programme presentation. You don't need to register for the virtual stands.
Online information market
In addition to virtual programme stands, you will also find stands on the information market that are not directly related our study programmes. Here you'll find Leiden University Sports Centre, the Academy of Creative and Performing Arts and many other facilities. You'll also find stands with practical information on housing, visa and admission and application.
Opening hours:
Monday and Wednesday 12:00 - 17:00
Friday 10:00 - 16:00

Explore not just the cities of Leiden and The Hague but our faculties and classrooms too in one of our virtual tours. And our students are waiting to answer all your questions on student life and what it's like to study at Leiden University.
First-hand knowledge is just a click away. Go to the chatroom and chat with students and staff from a programme of your choice straight away!
Check out which presentations are going on in the 'Now Live' section. You might find a programme you would never have considered otherwise. Life is full of surprises!
Contact
Do you have any questions about the Online Masterweek? Please contact the Study Line. You can call during office hours or send an email. We are happy to answer your questions.
Study Line
Leiden University
+31 71 527 1111
studielijn@leidenuniv.nl