A special part-time job: Susanne is vice president of the Youth Parliament for Water
Student of International Studies Susanne Reitsma has a remarkable passion: water. In April 2015, she was elected vice president of the World Youth Parliament for Water, in which capacity she works for worldwide access to clean drinking water and sanitation. What does Suzanne find so special about water? And what is it like to combine a vice presidency with her studies? We asked her five questions.
How does it feel to be elected as vice president of the World Youth Parliament for Water?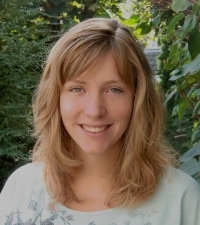 Susanne Reitsma
"It's absolutely fantastic. My job is management, so I'm mostly busy coordinating and arranging things, which is a great way to get a lot of practical experience. But I am not doing this by myself. The Board of the World Youth Parliament for Water also includes a president and another vice president."
What fascinates you about water?
"I actually stumbled on this subject accidentally. In 2013, I was selected to participate in the European Youth Parliament for Water, which is organised every other year. At the time I thought it was a very interesting subject, but my passion for water only really began at the European Youth Parliament for Water."
What makes water such an important issue?
"People need water to survive, and polluted drinking water causes a lot of diseases. Through the World Youth Parliament I was able to hear about the experiences of people from countries where clean drinking water isn't readily available. For example, I met a boy from Haiti who contracted various diseases from drinking polluted water. We try to increase the availability of clean drinking water, but we are also involved with issues such as climate change. Today's children and teenagers are the ones who will have to deal with climate change, so it's very important that young people get involved as much as possible."
Are you able to combine your studies with your work as vice president?
"It really is a lot of work; I believe it costs me approximately 30 hours every week. But I'm still going to get my 'P', don't worry! Being vice president is very time consuming and actually a part-time job, but I'm extremely motivated and I enjoy it a lot. Fortunately, it also closely aligns to themes from the International Studies programme, where I learn to look at the world from different perspectives. I've found that this is also really helpful in my work as vice president."
Is this a subject you would like to continue to pursue after your Bachelor's?
"Definitely! I would really like to continue down this path and perhaps come to play an important role in the future. I'm already looking for Master's programmes that focus on water policies, such as UNESCO's Water Cooperation & Peace programme."
Wat is het World Youth Parliament for Water?
The World Youth Parliament for Water is an international network of young people that focuses on global problems surrounding drinking water. They aim to provide everyone throughout the world with clean drinking water and they advocate for more opportunities for young people in the water sector.