Leiden vegan student association off to a flying start
Good food. This is an important topic in the interview with Chair Ruben Venema and Activities Director Martine Feteris from the Leiden Vegan Student Association, which was launched in May. An interview rounded off with an extra helping of recipes.
Ruben Venema and Martine Feteris's enthusiasm is catching. She was one of the first to sign up when he announced the launch of the Vegan Student Association (VSA) in Leiden. We meet on a Saturday morning at non-vegan café Het Hoekje, on the corner of Het Gerecht, the owner listening avidly. As far as coffee goes, the café owner is doing well: he's got coffee with oat milk, for instance. The association has six board members and has rapidly recruited 70 members.
Vegan Food Walk
The VSA happens to be doing a Vegan Food Walk this afternoon, to four cafés and restaurants in Leiden. For between three and five euros, the groups of association members they will be served a drink and a vegan snack or cake – or both. At the end of the afternoon the group will meet at Leidse Lente, which is going vegan for the occasion. Venema: 'Our aim is that the participating cafés and restaurants will discover you can make delicious vegan snacks and dishes and put them on their menu. We are also aiming to spread the vegan idea.'
Homemade snacks
Spreading the word, inspiring and challenging: that is what the association is all about, say the two. That applies to cafés and restaurants but equally to the members. So they often bring homemade snacks to the association activities. The recipes for the food brought to these potlucks are eagerly swapped.
It doesn't bother the students that many meat replacements look like and are named after meat. 'It's good if you can hardly notice the difference with real meat. It just makes it easier for people to eat less meat or stop eating meat at all,' says Venema. 'You have the same taste sensation, but then without all the suffering that animal products entail.'
Venema is keen to note that the association is also open to students who haven't yet turned vegan.
Vegan isn't the norm… yet
Both students are aware that veganism isn't the norm for other students. They both really like being able to hang out with kindred spirits and not having to explain themselves all the time. Feteris: 'I think the VSA is really good as a second association. You have fewer duties and membership is just a tenner a year.' The VSA can use the space belonging to Ekklesia at Rapenburg 100 and meets up for drinks at a café in Leiden. It's early days for the association and it looks set to grow fast, says Venema. It was at the information market during the introduction week for international students (Our World in Leiden Orientation Week Leiden) and there was a lot of interest. It would have liked a stall at the EL CID information market too, but that was too expensive.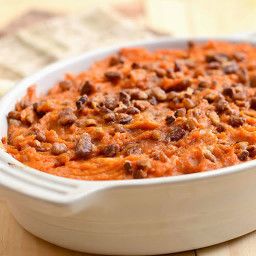 Vegetarianism > Veganism
Vegetarianism has been mainstream for a long time, but veganism remained more the preserve of alternative types. Vegetarians don't eat meat but vegans go a step further: they avoid all animal products, including eggs, dairy and leather. Veganism took off around four years ago, mainly in the young who saw the world heading for disaster. Suddenly companies were falling over themselves to show off their vegan credentials, says Feteris: 'The meat replacement shelf in the supermarket suddenly became a whole section.'
This development was rapid in supermarkets because more and more meat replacements were coming on the market. Even McDonalds has a vegan burger now. The two students are under no illusions: supermarkets and fast-food companies may be winning sustainability points for veganism, but for them it's all about customer loyalty and profits.

Films of egg factories and abattoirs
Feteris is studying French language and culture and has been vegan since 2017. She began to worry about the climate and went vegetarian. She came across the odd vegan cookbook every now and then, and began to explore this less familiar phenomenon. What decided it for her were the films on the internet of egg factories and abattoirs. 'I was massively shocked and upset by what goes on there, so I decided to go vegan for a month.' And that clinched it for her. 'A whole world opened up to me with a range of new products and fantastic delicious new food. I began to focus on what you can eat, and there is so much of that it's never-ending. It's really exciting and you learn to be really creative.'
Venema, who still lives with his parents, caught the bug a few years earlier and even managed to convince his parents and brother. He also like to cook. 'Everyone wants the recipe for my ginger biscuits.' And if he is having a meal with friends he volunteers to cook.
Local VSA is autonomous
Venema spent a year studying Utrecht before he came to Leiden and it was there that he heard about a new VSA in Groningen. That led him to take the plunge in Leiden, where he is studying Philosophy: Global and Comparative Perspectives. 'I didn't know if I could do it, but I did it anyway.' The local VSAs are autonomous rather than a local branch of the national VSA, but they do share ideas. The Leiden VSA was formally established in May.
An irreversible movement has begun. 'People now tell us that they really are eating less meat,' says Venema. There is only one vegan restaurant in Leiden, but one nonetheless, and the University can definitely take further steps in that direction now its restaurants are open again. The VSA is discussing this with the University Services Department.
International cuisine
One last question: which country's cuisine is best for vegans? Way in the lead, say the students, is India followed by Ethiopia. They're not sure about number three. Italian cuisine does have plenty of options. 'No, it's too cheesy,' says Feteris. So Mexico instead, with its star role for the protein-rich bean? Or shall we just say joint third place?
For more information see @VSALeiden on Instagram
Interested or want to join?
See below for a few recipes
Text: Corine Hendriks
Photos: André van Haasteren
Vegan recipes
From Martine: creamy tomato risotto (serves 2)

Ingredients:1 onion
2 cloves of garlic
30 g vegan butter or olive oil
150 g risotto rice
80 ml vegan white wine
250 ml vegan stock
20 g pureed tomatoes
50 ml coconut milk (or other creamy plant-based milk)
4 sun-dried tomatoes (optional)
basil
oregano
1 tsp sugar or other sweetener
To top:
Cherry tomatoes: raw or drizzled with olive oil and roasted in the oven for 8 to 10 minutes
Vegan parmesan cheese or nutritional yeast
1) Finely chop the onion and garlic 2) Heat the butter or oil in a large pan and sauté the onion over a fairly high heat until translucent 3) Cook for 2 to 3 minutes stirring all the time 4) Add the risotto rice and cook gently stirring regularly 5) Add the wine 6) Reduce the heat to medium and gradually add the vegetable stock and pureed tomatoes. Stir regularly. 7) Chop the sun-dried tomatoes and stir them in with the coconut or other milk. 8) Once the rice is al dente and the risotto creamy, stir the cherry tomatoes in gentle and season with the herbs and add sugar to taste. 10) Serve with vegan parmesan or nutritional yeast flakes.
From: biancazapatka.com
From Ruben: ginger biscuits (makes 16)
Ingredients:140 g self-raising flour, plus extra for dusting
1½ tsp ground ginger
90 g dark soft brown sugar
80 g plant-based margarine
1 piece of stem ginger, finely chopped
1) Mix the ingredients and knead to a soft dough 2) Shape into a ball and place uncovered in the fridge for 30 min 3) Heat the oven to 200 degrees 4) Sprinkle a clean surface with flour and roll dough into a cylinder 3cm in diameter 5) Cut the roll in half and then cut each of these pieces in half until you have 16 pieces – or more if you want more biscuits 6) Roll the pieces into ball and press until about 5mm thick 7) Bake the biscuits on a tray in the oven for around 12 minutes until golden brown.
Tips
Vegans need vitamin B12 and D supplements
Where to buy vegan products (in Dutch)