Introducing Siggie: online coaching for FGGA students
Who hasn't had to deal with some difficult challenges while at university? For instance: you feel the pressure, are afraid of failing, and are doubting whether what you are doing is good enough. You feel conflicted and would like to talk to an independent person. Starting 1 September, FGGA students will be able to turn to the online coaches from Siggie for Students. Coach Dominique and student Loïs explain what Siggie is all about.
You can contact Siggie for all kinds of problems. They do not necessarily have to be related to your studies, explains coach Dominique. She is one of the psychologists working for Siggie. 'We offer students a maximum of five online coaching session of 30 minutes each. We can address all kinds of situations that students might run into, including the difficult things. Stress, fear of failure, learning to deal with setbacks, procrastination, or wanting to learn how to focus on the things you're good at. But you can also come to us to help you with loss and mourning or if you're simply feeling a bit down and out.'
Unable to stop studying
For Loïs, a medical student at the Erasmus University in Rotterdam, the struggle was fear of failure in combination with pressure to perform and being unable to stop studying. 'I had no boundaries in place when it came to studying. It actually started while I was still in secondary school, I wanted to study medicine so bad that I put a lot of pressure on myself to have a grade '8' average and to maintain that grade no matter what. As a result, I started studying for an exam three/four weeks in advance. I no longer wanted to do anything fun, exercise, meet up with friends. I was only focussed on learning. For my first medical exam I got an '8' straight away. Which was amazing, but also pushed me back into that negative spiral and caused me to become afraid of exams.'

Low threshold, short notice, and brief online sessions
Loïs spoke to a university coach but soon realised she felt the need to talk about her struggles with an independent person. 'Through a friend I got in touch with Siggie. I registered and a week letter I had a session with Dominique. What is good about Siggie is that they have a low threshold and offer free services, you are able to meet at short notice and have brief online sessions with your coach. They also offer an online environment to work in by yourself before or after a session.'
Dominique: 'We want to provide students with tools. The wellbeing of the student is what's most important. We offer a listening ear and assess the student's needs. If we come to the conclusion that we are unable to assist with the request for help, we make sure that the student is referred to a colleague working in the regular mental health services. It's quite common for students who are on a waiting list somewhere else, to come to us in the meantime. They really benefit from having someone to talk while they're on the list.'
Not feel guilty when things don't succeed
Loïs has positive memories of her conversations with Dominique. 'It helped me a lot, I'm doing a lot better. I've learned that it's OK to start well in advance if that's what works for me. I have to challenge myself to also do other things during those periods. And to not feel guilty when things don't always succeed. I'm now living with the mindset that everything will be alright and that feels good. I would highly recommend students who are reading this and who are struggling to get help.'
Dominique hopes to be able to support many FGGA students, while closely collaborating with the Faculty through its study advisors and others. 'What I like most about my job is the 1-on-1 coaching of students. Their wellbeing comes first. I see myself as the overseer of the process and the student as the executor of our plan. It's very worthwhile to see how they deal with the difficult things in their life.'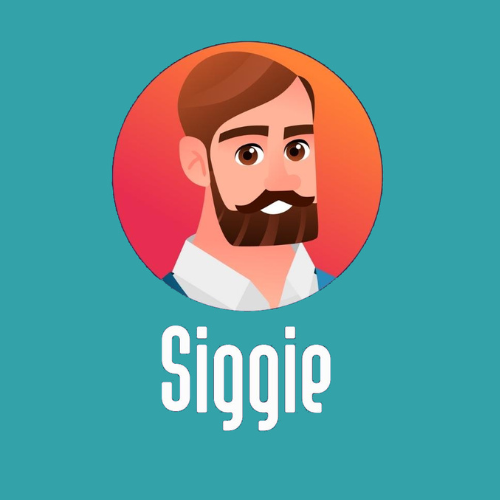 FGGA believes it is important to provide students with the support they need during their time at university. Which is why Siggie will be made available to our students from 1 September onwards. The costs for Siggie's coaching sessions will be covered by FGGA, but Siggie remains an independent organisation. Your personal information will not be shared. Are you unsure if Siggie is something that can help you? Or would you like some advice regarding your studies? Please do not hesitate to contact your programme's study advisor for assistance with both personal study problems as well as practical matters.
More information on Siggie can be found here.