Meet the Student workgroup D&I Student Wellbeing
On Monday 14 November 2022, our faculty student workgroup Diversity & Inclusion + Student Wellbeing will start working. The workgroup consists of seven motivated student assistants under supervision of the Faculty Coordinator Susanne Deen will get started on making the topics diversity & inclusion and student wellbeing more visible and get a discussion going within the Faculty and in-person at the KOG.
They will work on several projects to achieve this, with each project addressing a different topic. Examples of projects are organising inspiration evenings and afternoons, organising workshops and study skill training, creating a monthly content calendar with educational and inspiring stories for students and staff, brainstorming about inclusive internship opportunities, and career perspectives and raise awareness for professional advancement of student wellbeing.

Our Faculty Coordinator Susanne is looking forward to start working with the group and is incredibly proud of all its members. 'Each student is unique and brings their own experiences and perspectives to the table. They are all incredibly invested in the topics and the Faculty. Students are uniquely placed to suss out what the needs are, and which projects will be successful. I expect that the concept 'students for students' will really prove its value,' says Susanne. She is more than happy to introduce the seven student assistants. Keep reading and get to know them!

If you have any questions or would like to meet with the workgroup, please feel free to contact Susanne Deen.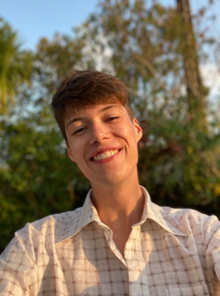 Hi! My name is Mikkie, and I am 20 years old. I am in my first year of the Master International Relations and Diplomacy at FGGA in The Hague. During my bachelor's in Amsterdam, I had the opportunity to really explore my interests in human rights and gender studies in a minor. It got me really interested in diversity and inclusion and I would like to continue to develop this as a Student-Assistant! The workgroup will definitely help to make D&I and student wellbeing more visible and get a discussion going on the topic at the KOG for both students as well as teachers. I am really looking forward to achieving that goal and look forward to seeing you soon at one of our events!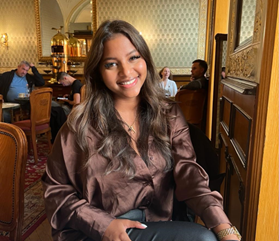 Hi, my name is Jayshri Ramadhin, a student Criminologie en Rechtsgeleerdheid. I believe it is really important for the Faculty to give more attention to the theme's Diversity & Inclusion and Student Wellbeing and I am more than happy to contribute to this. From an early age, I have been involved with different cultures and interested in different perspectives. I would like to share my knowledge to help improve D&I and Student Wellbeing at the Faculty. I believe it is important that every student, regardless of their background, sexuality, or physical or mental condition is offered the opportunity to have a wonderful time as a student and feel seen and included.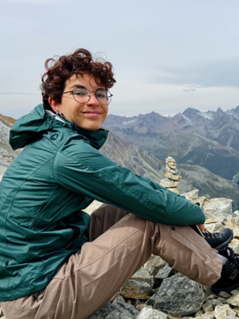 Hi, I am Aniela, a second-year bachelor Law student. I attended high school in the USA, where I am originally from. At high school, I was very interested in diversity and inclusion. I attended a private school where I was the only queer, second generation, American in my class. So, I have always been very vocal and passionate about diversity issues. I have attended a number of trainings and workshops in America that have really helped me to communicate, better understand diversity, inclusion, and wellbeing issues, and understand the role students play in this matter. With my unique background in D&I I really believe I bring a valuable perspective to the team. I hope that, as part of this workgroup, I will be able to actually help the Faculty by creating awareness and supporting the Diversity & Inclusion Office in assisting marginalised students and teachers.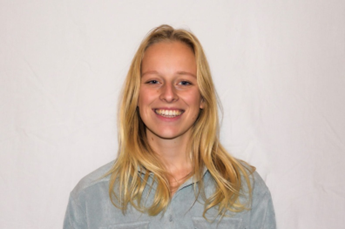 Hi everyone, my name is Irene and I started the master Law and Society in September. Prior to this, I have studied Liberal Arts and Sciences and Global Criminal Law in Groningen with a minor in Sidney. During my bachelor and master's, I have experienced how valuable and enlightening it can be to study in a diverse environment as a student. I have really learned a lot from this, and I hope to be able to put my enthusiasm, passion for organising, and my creative side to use making sure that every student feels welcome at Leiden Law School.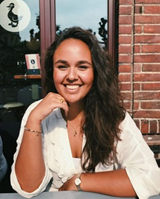 My name is Enza Savans, I am 22 years old, and I live in Leiden. At the moment, I am in my final year of the bachelor Rechtsgeleerdheid E&M. My hobbies are water polo and singing. I really look forward to being a part of the D&I and Student Wellbeing workgroup! I believe it is really important that the University is a safe place where students and staff members are respected, and you can be yourself. The University is an environment with a broad representation of society. For this reason, I believe it is important that attention is given to subjects such as diversity and inclusion within the University so that everyone is able to develop and grow into the best version of themselves. Working from my personal experience and ideas I would like to make a hands-on contribution to the workgroup and get beautiful projects surrounding the themes D&I and Student Wellbeing of the ground.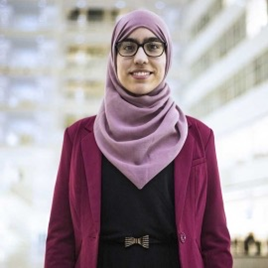 My name is Selma and I am in the Master Staats- en Bestuursrecht at Leiden University. During my time as a student, I have noticed that 'feeling at home' at the University is not as obvious as is often thought. The structure of the University is founded on the experiences of the students they are most familiar with. For students that do not meet the criteria of the 'average student' the experience at University is different. Some recognition and representation are still missing at University, and in some cases, some support as well.

An educational environment in which students feel at home is extra important for the development of the students. For that reason, it is important that students feel at home and acknowledged at the University. That also applies to the wellbeing of students in general. Student wellbeing is an important part of successfully concluding a programme. The increasing performance pressure, stress, burn-out and, since March 2020, loneliness have a negative effect on the mental wellbeing of the students. That could possibly also have an effect on their study successes.

My contribution to the workgroup is to address the above-mentioned issues with the aim to learn, reflect on, and have discussions about diversity, inclusion, and student wellbeing.
My name is Jasmijn, 21 years old, and I am now in my final year of my bachelor Rechtsgeleerdheid and in the second year of the Honours College Law. To contribute even more to our Faculty, I will be part of the workgroup Diversity & Inclusion & Student Wellbeing! I am very excited to get started with this team, and I hope that, together, we will really be able to make a difference at the Faculty. I think that Diversity & Inclusion and Student Wellbeing is a very fascinating topic, and I hope to be able to chip in as a student of this Faculty with my ideas! I am very excited, and I really hope to see you all soon at the KOG!