Study programme
When deciding what to study you undoubtedly read a lot of information about your study programme. Leiden University employs various systems to provide information about programmes and courses and to facilitate communication between lecturers and students.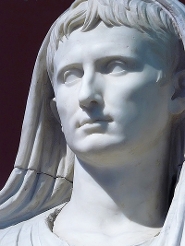 Already in Archaic and Classical times the Ancient World was a vibrant world full of political, economic and cultural interactions, but starting with the conquests of Alexander the Great the geographical scope of these interactions, as well as their intensity, vastly increased. The Hellenistic Kingdoms stretched from the eastern shores of the Adriatic all the way to the Indus, and the Roman empire from northern Iraq to southern Scotland.
Courses, for which no Greek or Latin is required, deal with transformations of the Hellenistic and Roman worlds, with a focus on themes such as socio-economic history, urban culture, migration, cultural identity and the history of mentality – for example Graeco-Roman and early Christian religion. The great Mediterranean empires can be studied from all of these angles.
Detailed information on the components of the Research MA may be found on the Prospectus.