Mental well-being
Good mental health provides a strong foundation for study and work. It is important to seek help if you are not doing well. There are a range of ways in which you can work on your mental well-being. You can also turn to others for help and guidance. Take a look at the various options available.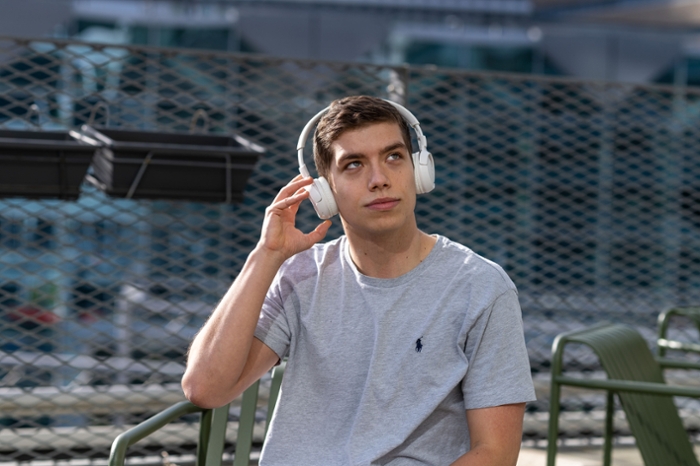 Need a pick-me-up?
Are you having sombre thoughts or feeling low? The Moodpep workshop from Caring Universities can teach you how to improve your mood in 7 modules. See here how the Caring Universities platform works.
Dealing with stress
Do you suffer from stress? Caring Universities offers a free online coaching programme that can teach you how to deal with stress. You will receive free advice from an online coach who can help you to get your stress under control. See here how the Caring Universities platform works.
Procrastination
Do you want to stop procrastinating? In the 'Get started' workshop from Caring Universities you can learn how to break the habit.
Dealing with corona-related issues
Are you encountering problems as a result of the corona crisis? In the SolutionShop from Caring Universities you can find 13 tips and tricks to help you to deal with corona-related issues. See here how the Caring Universities platform works.
Fear of failure?
As a student, you may sometimes feel a great deal of pressure to perform well. When this pressure leads to procrastination, fretting or even excessive studying, you may be suffering from fear of failure. In the Change your mind online training course with student psychologist Hagar Donners, you can learn how to change your thinking, better regulate your emotions and build up your self-confidence.
Want to know more about online training and workshops? See the overview of available courses.
Addiction
Do you have questions about your own habits or are you worried about another person's substance use? The Trimbos Institute researches and shares knowledge on alcohol, tobacco, drugs and mental health.
Student psychologists
Our student psychologists are on hand to help you with any psychological problems you might be experiencing, such as fear of failure, motivation issues, sombre thoughts or serious stress. Get in touch and plan an (online) appointment.
Have a good suggestion? Let us know.
Do you have a good suggestion concerning how to improve student well-being? Let us know by sending a mail to: studentwellbeing@sea.leidenuniv.nl.