Support for your well-being
Good mental health provides a strong foundation for study and work. It is important to seek help if you are not doing well. There are a range of ways in which you can work on your mental well-being. You can also turn to others for help and guidance. Take a look at the various options available.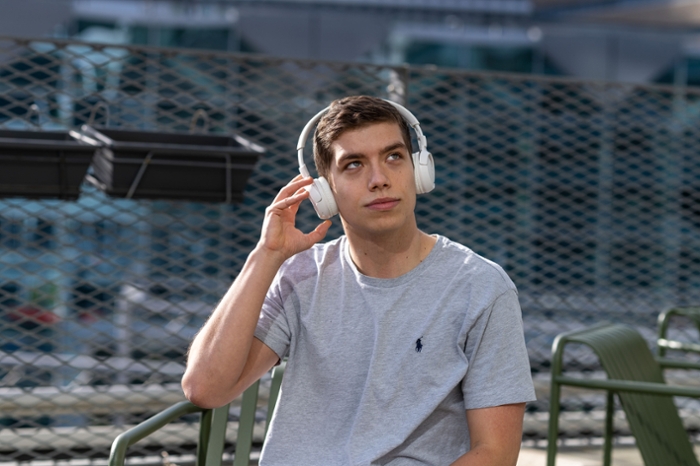 Our student psychologists are on hand to help you with any psychological problems you might be experiencing, such as fear of failure, motivation issues, sombre thoughts or serious stress. Get in touch and plan an (online) appointment.
Do you have questions about your own habits or are you worried about another person's substance use? The Trimbos Institute researches and shares knowledge on alcohol, tobacco, drugs and mental health.
If you are you dealing with stress, loneliness, depression or something else, you can chat online for free via @Ease. On Mondays from 15.30 till 18.30 you can also drop by for a chat in person at Hooigracht 12 in Leiden. No appointment is required.
Students can get just as lonely as anyone else. You can get support from a number of organisations:
Rapenburg100 offers meeting and guidance for those experiencing loneliness.
AntiLoneliness offers counselling, therapy and other services. Students receive discount.
You can also contact the student psychologists.
The University Sports Centre (USC) offers a range of online sports tutorials via YouTube, to make sure you get enough exercise and relaxation. Handy if you are studying from home or if you want to try out a new sport. You can also do sports on-location at the USC for a very reasonable price. Read more about the University Sports Centre.
It is very important to register with a GP practice close to where you live.
You can search for a doctor via kiesuwhuisarts.nl. The site is in Dutch but by entering your town or postcode, you can find your nearest GP practice.
In The Hague, students living in the central and railway stations area could consider registering with Biking+Doctors or Praktijk Shams. They have experience in assisting (international) students and are currently accepting new patients.
Contact the practice directly to ask how to register.
Take a moment of silence, peace and relaxation for yourself. Rapenburg 100 offers free online meditation sessions for students:
Do you have questions about your sexual health, for example STDs, contraception or pregnancy? You can contact Sense, the centre for sexual health, anonymously.
During your student days there might be times when you could use a little extra support or interaction. Talking to other students can help, whether it's about study-related matters or more personal topics. The university offers peer support in the form of support groups and buddy programmes.
Student buddy programmes
Are you looking for someone to study with, or would you like to come into contact with other students for support or social activities? Sign up for one of the student buddy programmes.
University-wide
The following buddy programmes are open to students of all faculties.
Student Buddies


Are you looking for a study buddy? Or would you like to come into contact with another student for good conversation, sports or other social activities? Via the Student Buddy Service you can be put in touch with another student. Just indicate on the registration form in which areas of interest you would like to be matched with someone. Maybe you want to meet another dog owner, someone else who is learning Finnish, or a student who is also interested in sustainable investing?

Sign up for the buddy service

!

Buddy Talk




Get together to learn another language whilst learning more about each other's culture.

Barrier-free studying
For students with a disability.
Via your faculty
Some faculties offer buddy programmes for their new students. You will be matched with a more experienced student who will show you the way within the university, in local student life, and in the cities of Leiden or The Hague.
Student support groups
Student Support Groups offer a safe and confidential environment in which you can come into contact with fellow students, share your experiences and find support. There are support groups for a variety of target groups and topics. View the student support groups currently on offer and sign up!
Have a good suggestion? Let us know.
Do you have a good suggestion concerning how to improve student well-being? Let us know by sending a mail to: studentwellbeing@sea.leidenuniv.nl.