Go volunteer!
The Community Service (CES) of the Faculty of Social and Behavioural Sciences, part of the Career Service FSW, focuses on informing, advising and guiding students towards relevant (extra-curricular) involvement, with an important focus on volunteering.
The Community Engagement Service (CES) is a service and a platform where the demand for and the supply of 'helping hands' of civil society organizations and students can be matched.
Individual guidance
Make an appointment with a career counsellor from the CES if you are not yet sure what you would like to do during and after your studies and how best to go about it.
During this conversation...
you can discuss your (study) career wishes, including extra-curricular activities.
various tests are used, including personal interests and/or competence tests.
suitable vacancies are discussed
get your CV and motivation letter checked
prepare for job interviews.
Click here to make an appointment!
Volunteer vacancies
Looking for volunteer vacancies? Find vacancies on the various job websites. Below is a brief overview of volunteer organizations in Leiden and the surrounding area.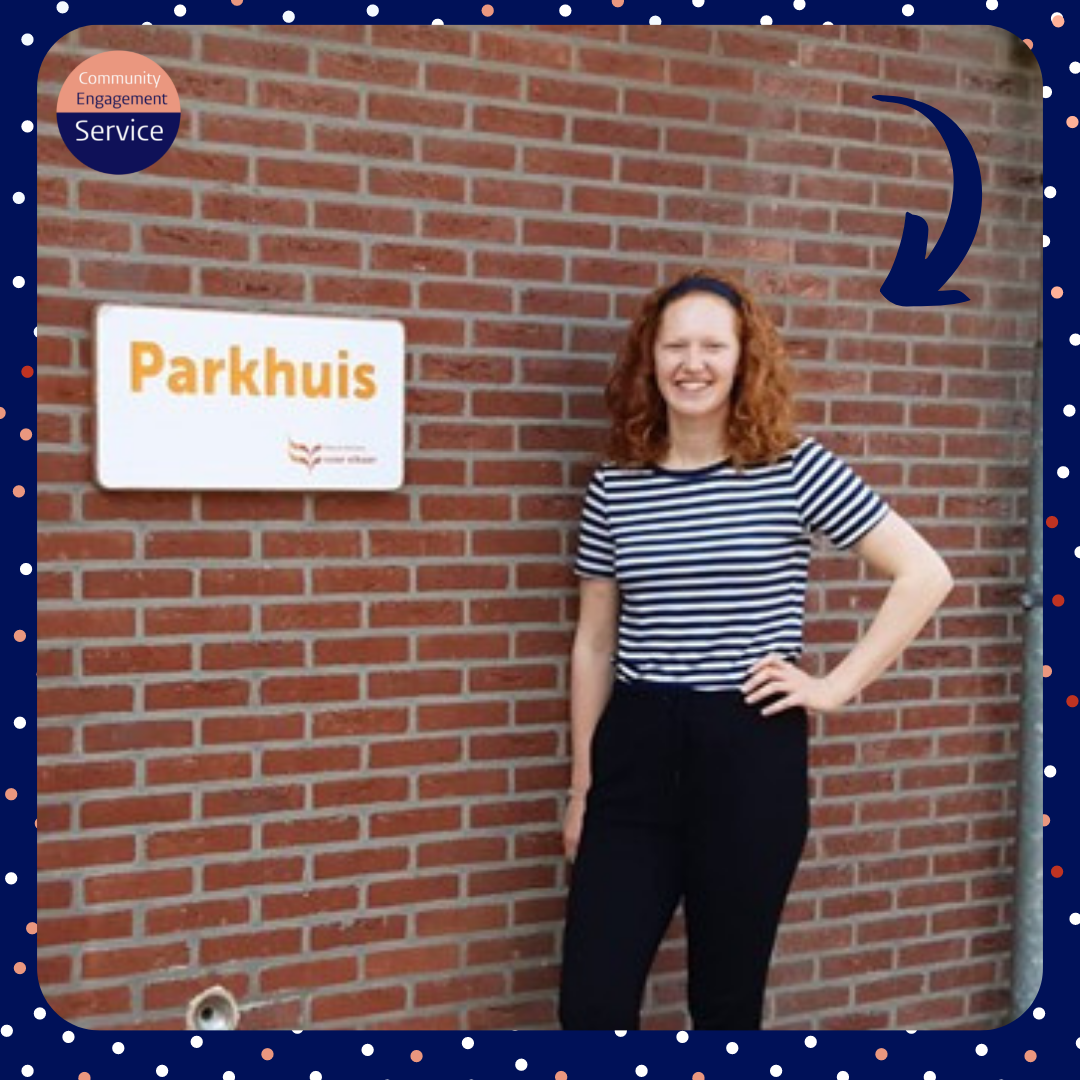 The volunteering experience of Magali de Rooy
''In 2018 I came to Leiden and in my first year, I still had a lot of spare time besides my studies. That is when I decided to become a volunteer at Stichting IncLUsion of Leiden University. Here I became a buddy of a group of refugees who could join University courses for one semester. Right now I am a buddy at IncLUsion for my fifth semester, and every semester my admiration grows. It taught me a lot about life and most importantly about how privileged I am, as I suddenly learned about so many people that have had the toughest lives imaginable.
With a lot of refugees, I became good friends and I am still visiting them all the time, helping them with integration things and whatnot, but most importantly I am their friend.
Last semester I decided to do little courses and focus on volunteering. That is when I started volunteering on a weekly basis; as a buddy for a young boy with autism, as a lunch lady at a primary school, and as a volunteer in a community house in Voorschoten. Besides, a few weeks ago I met an amazing Turkish man with whom I will start Dutch language classes this week.
I know for sure that my life will never be without volunteering anymore. Being a volunteer teaches me so much and I feel very grateful for the fact that I can help so many people.'