Sociaal, Organisatie
Psychologie: word student voorlichter in ons master voorlichtingsteam!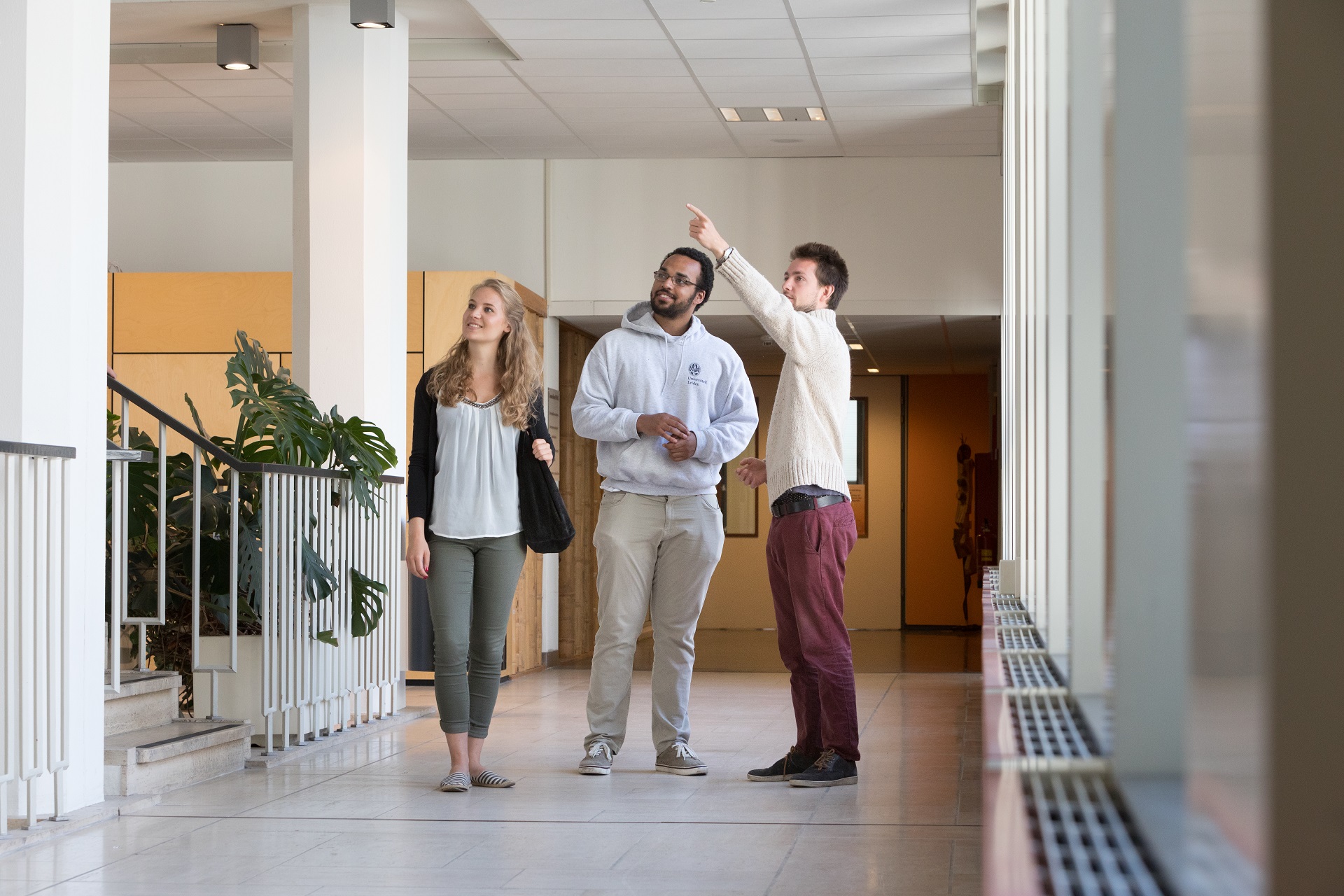 Gezocht: masterstudenten voor het studententeam!
Maak jij gemakkelijk contact met andere mensen, en vind je het leuk om anderen te enthousiasmeren voor jouw opleiding? Lijkt het je leuk meer uit je opleiding te halen, en kan je wat extra verantwoordelijkheden aan? Dan lijkt het ons leuk als jij in ons team van studentvoorlichters komt! We hebben een student van elke specialisatie nodig.
Ieder jaar worden er voor de opleidingen van de master Psychologie voorlichtingsactiviteiten georganiseerd. Denk aan de meeloopdagen, het beantwoorden van vragen van bachelorstudenten, en eventueel het maken van promotiemateriaal zoals een nieuwsbrief, foto's en filmpjes. Hiervoor zijn we op zoek naar de hulp van studenten voor ons master recruitment team.
WAT DOE JE ZOAL?
* Je bent aanwezig tijdens (online) evenementen en vertelt daar over jouw ervaringen met de master (Master Open Dagen en Master Kick Off);
* Je begeleidt de (online) meeloopdagen: met studenten die zich hiervoor aanmelden drink je (virtueel) een kopje koffie en ga je – als dit weer kan – naar een college of werkgroep (soms van een vak waar je toch al naartoe ging!);
* Je beantwoordt zo nu en dan vragen van geïnteresseerde studenten via de mail;
* Je werft nog andere studenten (vrienden) van jouw master als vrijwilliger voor de evenementen, als dat nodig is.
* En eventueel ben je nog beschikbaar voor extra activiteiten.
Dit is in totaal tussen de 10 en 25 uur per jaar (dus gemiddeld nog geen uurtje per week).
EN DOE JE DIT VRIJWILLIG?
Nee hoor, we zijn je dankbaar voor je inzet, en willen je er daarom ook iets voor teruggeven! Zo word je:
* Uitbetaald op basis van het aantal uren dat je maakt;
* Onderdeel van een team van studentenvoorlichters van de verschillende masterspecialisaties – goed voor je sociale en professionele netwerk;
* Werkzaam voor het voorlichtingsteam van Psychologie – goed voor je cv en LinkedIn.
* Gebrieft en kort getraind door de masterstudentambassadeur, die het team aanstuurt.
PROCEDURE
Lijkt je dit leuk? En ben je, bij voorkeur, tot 31 augustus 2021 beschikbaar? Dan ontvangen wij graag een mail met een korte motivatie, waarin je jezelf voorstelt en beschrijft waarom je geschikt bent. Vergeet niet je masterspecialisatie te noemen! De mail kan naar ambassador.mscpsy@fsw.leidenuniv.nl. We horen graag van je t/m 30 augustus 2020. De gesprekken vinden begin september plaats.
OOK SOLLICITEREN VOOR AMBASSADEUR?
Interesse in meer verantwoordelijkheid in een meer coördinerende, organiserende rol? Vanaf 1 oktober zijn we ook op zoek naar een nieuwe master studentambassadeur. Als studentambassadeur voor de master Psychologie ben je verantwoordelijk voor de organisatie van meeloopdagen en een soepel verloop van andere voorlichtingsactiviteiten, en vorm je het aanspreekpunt voor het Master Recruitment Team. Kijk hier of deze leuke functie bij jou past! Je kunt voor beide functies in 1 brief solliciteren.