Pieter's Corner: Is Clinton vs. Trump een gelopen race?
Maandag 26 september 2016 vond de eerste confrontatie plaats tussen Hillary Clinton en Donald Trump. De verwachtingen waren hoog; niet alleen over de inhoud van het debat, maar ook over het gedrag van de 2 presidentskandidaten en wat de invloed daarvan zal zijn op hun campagnes. Onze wetenschappers reageren op de vraag: Hoe kijk jij als sociale wetenschapper naar dit debat?
Het brein van de kiezer heeft al besloten
– psycholoog Wim van der Does
Deze debat-analyse is geschreven enkele dagen voor het eerste debat tussen Clinton en Trump, omdat de inhoud van de debatten er niet toe doet. Kiezers laten zich in hun stemgedrag leiden door emotie; feiten en standpunten doen dienst als rationalisatie achteraf. In deze lange campagne heeft vrijwel iedere kiezer al besloten op wie te stemmen. Al beseffen sommigen dat nog niet en zoeken zij nog naar een rationalisatie: hun brein is er al uit.
In deze verkiezing staan de 2 meest impopulaire kandidaten ooit tegenover elkaar. Beiden hebben al zo veel en zo lange publieke exposure dat 3 debatten geen afkeur meer in voorkeur gaan omzetten. De debatten kunnen kiezers wel een rationalisatie leveren om ondanks hun afkeur toch maar op de een of op de ander te stemmen.
Trump is hier duidelijk in het voordeel: de afkeur van Trump is gebaseerd op de denigrerende, leugenachtige en verdeeldheid zaaiende opmerkingen waarin hij gegrossierd heeft. Het enige wat hij hoeft te doen is zich op dit vlak te beheersen en hij heeft geregeld laten zien dat hij daartoe in staat is. De afkeur van Clinton is gebaseerd op wantrouwen – mensen twijfelen aan haar integriteit. Dat is veroorzaakt door jarenlange Republikeinse haatcampagnes, afgetopt met sluwe framings door Trump en fouten van Clinton zelf. Dit beeld is veel moeilijker te keren in een paar uur – laat staan in de paar soundbites die de meeste mensen meekrijgen.
Clinton kan een vlekkeloze debatprestatie leveren en mensen zullen haar nog steeds wantrouwen. Trump hoeft zich alleen maar van zijn redelijkste kant te laten zien en hij kan het voordeel van de twijfel krijgen.
Lees verder op Dousa.nl voor de Clinton-Trump psychologische analyse.
De echte verliezer is de Amerikaanse kijker
- antropoloog Janine Prins
Als visueel antropoloog heb ik het hele debat inclusief nabespreking 'live' bij CNN bekeken, vanwege de manier waarop deze zender de kijker deelgenoot maakte van de titanenstrijd. Vorm is immers medebepalend voor inhoud en dat geldt niet alleen voor theatrale retorische prestaties van de personages, maar ook voor beeldregie.
CNN had van de verschillende zenders de meest radicale optie gekozen om het debat als duel in beeld te brengen, met een 'split screen'. Dit werkte als een vergrootglas dat de kijker uitdaagt om iedere minieme gelaatsuitdrukking en onderlinge interactie te vergelijken.
In de nabespreking ging het bij de commentatoren dan ook voornamelijk over uitstraling en mate van uiterlijke beheersing; over het ongecontroleerde gesnuif van Trump en de neerwaartse blik van Clinton die zich daarmee te weinig tot het publiek zou richten. Over de inhoud van wat er allemaal op het spel staat viel, zowel tijdens het debat als nabesprekingen, slechts mondjesmaat iets te vernemen. Daar leek het deze eerste ronde niet zozeer om te doen.
Desalniettemin is de gevolgde audiovisuele werkwijze van CNN naar mijn mening onverantwoord. Politiek tegenstrijdige standpunten worden op deze manier nog meer gereduceerd tot een persoonlijkheidsstrijd. Het zijn vermoedelijk kijkcijferprikkels die vorm boven inhoud stellen,
De verliezer bij zulk 'infotainment' is uiteindelijk de burger. Dit leek het geval bij deelnemers aan een focusgroep van onbesliste kiezers in Orlando: zij hadden te weinig inhoudelijks te horen gekregen om een keuze op te kunnen baseren.
'Paardenracejournalistiek'
- politicoloog Rebekah Tromble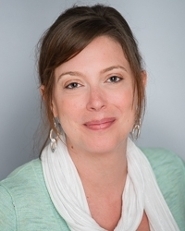 Hillary Clinton heeft dit debat gewonnen. Overtuigend. Trump begon aardig, maar na 15 minuten debatteren raakte hij van slag door de subtiele, maar aanhoudende provocaties van Clinton. Hij beging de ene na de andere blunder—gaf feitelijk toe dat hij geen federale inkomstenbelasting betaalt, beweerde dat ISIS al 30 jaar actief is, bracht Rosie O'Donnell ter sprake, enzovoorts. Tegen het einde toe werd Trump zelfs wat incoherent. Clinton, aan de andere kant, bleef koel, kalm en geconcentreerd onder Trumps vele aanvallen. En zij draaide zich vrij aardig uit gevoelige kwesties (vooral de e-mails op haar privéserver) door steeds terug te manouvreren naar beleidskwesties.
En toch, ondanks de consensus onder de Amerikaanse mediadeskundigen dat Clinton de bovenhand had gehad, begonnen de commentatoren al snel af te dingen op deze overwinning. Zij had gewonnen, maar wat maakt dat uit? Zou er überhaupt iets te merken zijn in de peilingen? Dit debat was in de week ervoor opgeblazen tot de belangrijkste gebeurtenis in de campagne; nu vroegen de commentatoren zich af of het debat wel iets voorstelde. Een tegenstelling? Nee, dat niet. Het is het bekende verhaal van de paardenrace: het debat had gewicht zo lang er een publiek voor kon en moest worden geworven. Nu de uitzending voorbij is, zijn er weer vijf campagneweken te verslaan. En wie blijft kijken als de race niet nek-aan-nek gaat?
Helaas leert de sociale wetenschap ons dat het verslaan van verkiezingen—en politiek in bredere zin—als een oneindige paardenrace cynisme aanwakkert bij het publiek. Joseph Cappella en Kathleen Jamieson, bijvoorbeeld, hebben aangetoond dat wanneer politiek wordt afgeschilderd als een kwestie van winnen en verliezen, mensen gaan aannemen dat politici eerst en vooral gaan voor het eigen belang—niet voor het oplossen van problemen en het verbeteren van de maatschappij. Politici zouden alleen geven om het binnenhalen van de winst en het verslaan van de tegenstander. Politiek, zo lijkt het dan, is slechts een spelletje. Dit dramatische debat kluisterde misschien velen aan de televisie; de 'paardenracejournalistiek' zorgt er ook voor dat wij met z'n allen pessimistischer en cynischer uit de wedstrijd komen.
Zie ook: Clinton won, but the horserace continues.



Pieters Corner – Sociale wetenschappers op de zeepkist
De Pieters Corner is een online variant van de Londense Speakers' corner. Hierin reageren de wetenschappers van onze verschillende disciplines binnen de Faculteit der Sociale Wetenschappen op het nieuws. Via deze digitale zeepkist geven de 'bewoners' van het Pieter de la Courtgebouw zo elk hun visie op de actualiteit vanuit het eigen vakgebied.