In beeld: zo blijft @LeidenLaw fit en gezond
De Healthy University Week 2020 is in volle gang. Een week vol (online) activiteiten voor studenten en medewerkers van de Universiteit Leiden om fysiek en mentaal gezond te blijven.
Ter gelegenheid van deze Healthy University Week organiseert de Faculteit der Rechtsgeleerdheid een foto- en/of videowedstrijd om elkaar op goede, gezonde ideeën te brengen. Als jij, student of medewerker, ons laat zien hoe jij in deze tijden mentaal en fysiek gezond blijft, maak je kans op een heerlijke fruitmand.
Verschillende medewerkers stuurden al een foto of video in.
Actie!
Jacqueline Jongenelen (Accountmanager FEZ) hing een pull-up-bar op in de keuken. Ze gebruikt hem bijna dagelijks voor oefeningen.
Vers fruit!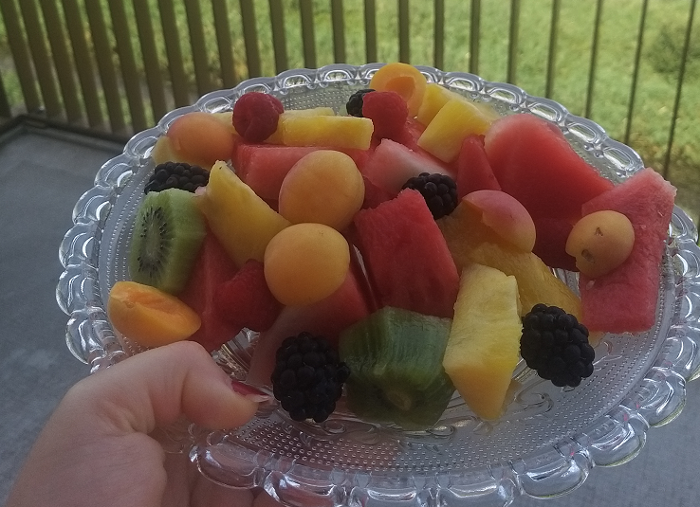 'Het oog wil ook wat!', schrijft Sevike Yelpaze, mastercoördinator/docent civiel recht. 'Hoe ik ervoor zorg om zo healthy mogelijk te blijven, is simpelweg veel aandacht besteden aan eten, door bijvoorbeeld zoveel mogelijk verschillende soorten fruit (kleuren) te gebruiken. Hoe meer kleuren, hoe gezonder het eten. Ik merk dat mijn humeur bij het zien van alle kleuren op mijn bord veel beter wordt. Dus mijn tip: ga voor veel kleuren, maak daar echt een sport van.'
Gezond en groen!
En Maryse Barnhoorn, Online Marketing Specialist bij het JPAO, komt met een veelomvattend advies: 'Eet gezond, omring jezelf met groen, ontspan en blijf in beweging.' En dat lukt haar aardig, aan deze collage te zien!
Doe ook mee!
Heb jij je aangemeld voor een van de vele activiteiten van de Healthy University Week? Of blijf jij op een andere manier fit en gezond? Laat het ons zien en stuur je foto en/of video naar online@law.leidenuniv.nl. Zet 'Healthy' in de onderwerpregel en maak kans op die fruitmand!