Veldwerk NL-rapport 'Als het een kleur was geweest dan zou het pikzwart zijn' wint Speckmann Awards 2021
Bachelorstudenten Kirsten S. Barink, Milène van der Geest, Claire van den Helder en Pim L. Ruhe winnen de Speckmannprijs voor hun Veldwerk NL-rapport 'Als het een kleur was geweest dan zou het pikzwart zijn', een reportage over mensen die lijden aan het fenomeen 'Elektrohypersensitiviteit'. De jury noemt het rapport "Hedendaagse antropologie op haar best".
Hedendaagse antropologie op haar best
'Hedendaagse antropologie op haar best' is wat juryleden Andrew Littlejohn en Metje Postma zeggen over het winnende veldwerkverslag "Als het een kleur was geweest dan zou het pikzwart zijn." Op gevoelige en reflexieve wijze wordt een onderwerp behandeld met een duidelijk maatschappelijk relevantie: elektrohypersensitiviteit (EHS). Ofwel de ervaring van waargenomen gevoeligheid voor elektromagnetische straling. In plaats van zich af te vragen of de symptomen van EHS-patiënten "echt" zijn in biomedische zin, of dat straling werkelijk de oorzaak is, streven de auteurs het antropologische doel na om te begrijpen hoe mensen die zichzelf identificeren als EHS-patiënten hun aandoening ervaren, framen, en proberen te overwinnen. Littlejohn en Postma benoemen de etnografisch aangrijpende portretten. 'We waren vooral onder de indruk van hun zorg voor het weergeven van de "variabiliteit van ervaringen en diversiteit" binnen de groep van EHS-lijders (bijvoorbeeld de verschillen tussen degenen die het als een persoonlijk of maatschappelijk probleem zien), evenals de mate waarin ze hun gesprekspartners voor zichzelf lieten spreken.' Daarnaast roemen ze de intrinsieke motivatie en toewijding van de studenten voor het onderwerp. 'Dit is terug te zien in de zorgzame uitwerking van het verslag, inclusief enkele indrukwekkende foto's die ons in staat stellen ons de veldwerksituatie en het leven van de geportretteerden beter voor te stellen.'
Prijs
De studenten winnen een bescheiden geldprijs en ontvangen een certificaat. De ceremony vond dit jaar online plaats met de staff van het instituut en tweedejaars bachelor studenten.
De winnaars van de beste mastersriptie wordt in juni bekend gemaakt.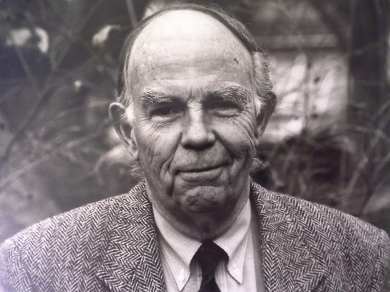 Speckmann-prijzen
Er worden jaarlijks twee Speckmann-prijzen toegekend. Eén van de prijzen gaat naar de groep studenten met het beste Bachelor onderzoeksverslag van hun etnografisch veldwerk. In hun tweede studiejaar voeren Bachelorstudenten CAOS in groepen drie weken onderzoek voor het vak Veldwerk NL uit.

De andere prijs gaat naar de Masterstudent met de beste masterscriptie. Masterstudenten CAOS doen drie maanden veldwerk in Nederland of in het buitenland.
Voor meer informatie over de Speckmann-prijs en voor winnaars van voorgaande jaren, zie Speckmann-Prijzen CAOS.