Théo Pavlović wint Masters Speckmann Award 2021
Alumnus Théo Pavlović heeft de Master Speckmann-prijs ontvangen voor zijn scriptie: PAN RECORDS - A digital journey through the ethnic music niche die begeleid werd door Bart Barendregt. Deze prijs wordt toegekend aan het beste veldwerkverslag voor etnografisch veldwerk. Het bestaat uit een certificaat en een geldprijs van 250,- Euro.
'Meer een doctoraal dan een masterscriptie'
De jury, bestaande uit Metje Postma en Andrew Littlejohn, prees Pavlović voor zijn uitstekende werk. 'Dit is een proefschrift dat werkelijk uitblinkt in kwaliteit, creativiteit en in de presentatie van de resultaten. De beheersing van theoretische en empirische literatuur, de methodologische verfijning en de superieure schrijfwijze brengen het dichter bij een doctoraalscriptie dan bij een masterscriptie.'
Digitale globalisering en wereldwijde digitalisering
De scriptie van Pavlović onderzoekt een kwestie die volgens de jury van groot cultureel en economisch belang is: hoe digitale technologieën de creatie, verspreiding en studie van muziek transformeren. Specifiek richt het zich op het genre van 'etnische' muziek door middel van een case study van het label PAN records, dat de etnische 'niche' in Nederland verpersoonlijkt. Het onderzoekt hoe actoren in de etnische muziek niche omgaan met de spanningen die inherent zijn aan zowel digitale globalisering als wereldwijde digitalisering. Dit methodologisch en theoretisch uitstekende scriptie is een krachtig voorbeeld van zowel de belofte als de gevaren van ons hedendaagse digitale tijdperk.
Radio France 
Op dit moment werkt Pavlović als stagiair bij een Franse publieke omroep, genaamd Radio France, op de afdeling interne communicatie. 'Mijn masterjaar in Leiden was zeer waardevol, omdat ik een sterke methodologische basis heb ontwikkeld voor antropologisch werk.' De alumnus zegt dat de opleiding in Leiden heeft bijgedragen om zijn huidige stageplek te krijgen. 'Antropologische vaardigheden zijn erg nuttig om de verschillende perspectieven te kunnen begrijpen die er over onderwerpen in de media worden bestaan. Radio France heeft een zeer breed publiek, dus een onderwerp vanuit verschillende standpunten kunnen bekijken en rekening houden met de verschillende meningen van 20 miljoen mensen die elke dag naar deze radiozender luisteren is essentieel'.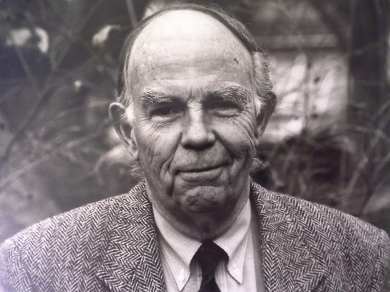 Speckmann-prijzen
Er worden jaarlijks twee Speckmann-prijzen toegekend. Eén van de prijzen gaat naar de groep studenten met het beste Bachelor onderzoeksverslag van hun etnografisch veldwerk. In hun tweede studiejaar voeren Bachelorstudenten CAOS in groepen drie weken onderzoek voor het vak Veldwerk NL uit.

De andere prijs gaat naar de Masterstudent met de beste masterscriptie. Masterstudenten CAOS doen drie maanden veldwerk in Nederland of in het buitenland.