Leidse veganistische studentenvereniging enthousiast van start
Lekker eten. Dat is een belangrijk onderwerp in het gesprek met voorzitter Ruben Venema en commissaris Activiteiten Martine Feteris van de in mei opgerichte Leidse Vegan Student Association. Een interview met recepten als toetje.
Het enthousiasme van Ruben Venema en Martine Feteris is aanstekelijk. Zij was een van de eersten die zich aanmeldde, toen hij via Facebook de oprichting van de Vegan Student Association (VSA) in Leiden wereldkundig maakte. We treffen elkaar op zaterdagochtend in het niet-veganistische koffie- en lunchcafé Het Hoekje, op de hoek van het Gerecht, en de uitbater luistert belangstellend mee. Op koffiegebied doet hij al aardig mee, met koffievarianten waarbij de melk niet meer van de koe maar van bijvoorbeeld haver komt. De vereniging heeft zes bestuursleden en in korte tijd zeventig leden geworven.
Vegan Food Walk
Toevallig vindt 's middags een door de VSA georganiseerde Vegan Foodwalk plaats, langs vier Leidse cafés en restaurants. Die serveren aan de in groepjes langskomende verenigingsleden voor een bedrag van 3 à 5 euro, een drankje en een veganistisch hapje of taartje - of allebei. Aan het eind van de middag verzamelt het gezelschap zich in de Leidse Lente, dat voor deze gelegenheid op de veganistische tour gaat. Venema: 'Onze bedoeling is dat de deelnemende horecabedrijven ontdekken dat je lekkere vegan hapjes en gerechten kunt maken en die in hun assortiment opnemen. We streven ook verspreiding van het veganistische idee na.'
Zelfgemaakte hapjes bij de borrel
Verspreiden, inspireren en uitdagen, dat is volgens de beide bestuursleden van de vereniging waar het om draait. Dat geldt voor de horeca, maar ook voor de leden zelf. Vandaar dat die vaak zelfgemaakte hapjes meenemen naar de activiteiten van de vereniging; de recepten van het eten op deze zogenoemde potlucks, het woord verwijst naar het zelf meenemen van het eten, worden druk uitgewisseld.
Dat veel vleesvervangers op vlees lijken en daar ook naar worden genoemd, maakt de studenten niet uit. 'Het is alleen maar goed als het verschil met echt vlees niet of zo weinig mogelijk te merken is. Dat verlaagt de drempel naar minder of geen vlees meer eten alleen maar' zegt Venema. 'Je hebt dezelfde smaakervaring, maar dan zonder alle narigheid die bij dierlijke producten komt kijken.'
Venema benadrukt dat de vereniging ook open staat voor studenten die de stap naar het veganisme nog niet of nog niet helemaal hebben gezet.
Veganistisch is nog geen norm
Voor beide studenten geldt dat veganisme onder studenten (nog) niet de norm is en dat ze het erg prettig vinden om – ook - met gelijkgezinden op te trekken waar ze niks aan uit hoeven te leggen. Feteris: 'Ik vind de VSA heel geschikt als tweede vereniging. Je hebt minder verplichtingen en het lidmaatschap kost maar een tientje per jaar.' De VSA mag gebruik maken van de ruimte van de Studenten Ekklesia op Rapenburg 100 en borrelt in een Leids café. De vereniging staat nog maar aan het begin en kan flink groeien, meent Venema. De VSA stond op de informatiemarkt in de introductieweek voor buitenlandse studenten (Our World in Leiden Orientation Week Leiden, OWL) en had daar veel aanloop. De vereniging had ook graag een kraam op de informatiemarkt van de El Cid aangedaan, maar dat was helaas te duur.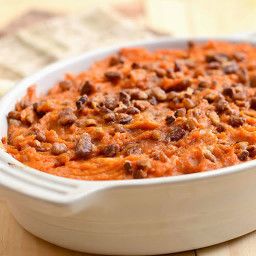 Vegetarisch > Veganistisch
Het vegetarisme bestaat, onder meer in de antroposofie, al lang, terwijl het veganisme bleef hangen in de alternatieve hoek. Vegetariërs eten geen vlees, veganisten gaan nog een stap verder: ze vermijden alle gebruik van dierlijke producten, inclusief eieren, melk (en dus ook kaas en zuivel) en leer. Een jaar of vier geleden explodeerde het veganisme ineens, vooral onder invloed van jongeren die het helemaal mis zagen gaan met de aarde. Ineens gingen allerlei bedrijven zich ermee exposeren en, zo viel Feteris op: 'In de supermarkt werd het hoekje met vleesvervangers in snel tempo een hele stelling.'
e ontwikkeling in de supermarkten kon snel gaan omdat ook de ontwikkeling van vleesvervangers in een stroomversnelling raakte. Zelfs McDonalds heeft nu een veganistische burger. De beide studenten maken zich geen illusie: er mag dan door supermarkten en fastfoodbedrijven een duurzaamheidssausje worden gegoten worden over het veganisme, het gaat hen vooral om de gunst van de klant en geld verdienen.
Filmpjes van eierfabrieken en slachterijen
Feteris studeert Franse taal en cultuur. Zij is sinds 2017 veganistisch. Ze ging zich zorgen maken over het klimaat en ging vegetarisch eten. Zo kwam ze ook wel eens een veganistisch kookboek tegen. Ze ging zich verdiepen in dit voor haar minder bekende fenomeen. Wat haar snel over de streep trok waren de internetfilmpjes, gemaakt in eierfabrieken en slachterijen. 'Wat daar gebeurt, shockeerde en emotioneerde me enorm en ik besloot te proberen één maand veganistisch te eten.' En toen was het pleit snel beslecht. 'Er ging een wereld voor me open van allerlei nieuwe producten en fantastisch lekkere, nieuwe gerechten.' Feteris: 'Ik ben me gaan concentreren op wat allemaal wél kunt eten en dat is zóveel, er komt geen eind aan. Het is heel spannend en je leert heel erg creatief te zijn.' Eenzelfde virus manifesteerde zich een paar jaar vroeger bij de nog thuis wonende Venema, die zelfs zijn ouders en broer wist te overtuigen. Ook hij kookt graag. 'Van mijn gemberkoekjes wil iedereen het recept hebben.' En als hij een eetafspraak met vrienden heeft, regelt hij dat hij mag koken.
Lokale VSA is autonoom
Venema studeerde eerst een jaar in Utrecht en hoorde daar van de oprichting van een VSA in Groningen. Dat bracht hem ertoe de stap in Leiden te zetten waar hij de opleiding Philosophy: Global and Comparative Perspectives volgt. 'Ik wist niet of ik het kon, maar ik heb het gedaan.' De lokale VSA's zijn autonoom, dus geen afdelingen van een landelijk VSA, maar wisselen wel onderling ideeën uit. In mei werd de Leidse vereniging formeel opgericht.
Er is een onomkeerbare beweging begonnen. 'Mensen gaan ons nu uitleggen dat ze echt wel minder vlees eten', vertelt Venema. Er is nog maar één veganistisch restaurant in Leiden, maar het is er, en de universiteit kan zeker stappen zetten nu de restaurants weer open zijn. De VSA is daarover in gesprek met het UFB.
Buitenlandse keuken
Tenslotte: welke buitenlandse keukens komen het meest tegemoet aan veganisten? Met stip op 1 staat volgens de studenten de Indiase keuken, op 2 de Ethiopische keuken. Over plaats 3 twisten de studenten. De Italiaanse biedt wel veel mogelijkheden. 'Nee, een te kazige keuken', vindt Feteris. Dus toch de Mexicaanse met zijn glansrol voor de proteïnerijke boon? Ex equo dan maar?
Meer informatie? Kijk op Instagram @VSALeiden
Belangstelling of aanmelden?
Kijk hierna voor een paar recepten
Tekst: Corine Hendriks
Beeld: André van Haasteren
Vegan recepten
Van Martine: romige tomatenrisotto (voor twee personen)

Ingrediënten:
1 ui
2 tenen knoflo0k
30 gr vegan boter of olijfolie
150 gr risotto rijst
80 ml witte vegan wijn
250 ml vegan bouillon
20 gr. tomatensaus
50 ml kokosmelk (of andere romige, uit planten gemaakte melk)
4 gedroogde tomaten (optioneel)
basilicum
oregano
1 theelepel suiker of andere zoetstof
Voor de topping:
cherry tomaten: rauw of besprenkeld met wat olijfolie 8 tot 10 minuten gebakken in de oven
vegan parmezaanse kaas of voedingsgistvlokken
1) Hak de ui en de knoflook in kleine stukjes 2) Verhit boter of olie in een ruime pan en bak de ui en de knoflook op (vrij) hoog vuur tot ze glazig zijn 3) Laat 2 à 3 minuten bakken terwijl je blijft roeren 4) Voeg de risotto toe en laat zachtjes meebakken onder regelmatig roeren 5) Schenk de wijn erbij 6) Temper het vuur tot middelhoog en voeg in 12 tot 15 minuten beetje bij beetje de groenten en de pureerde tomaat toe. Regelmatig blijven roeren 7) Voeg de gepureerde toe 8) Hak eventueel de gedroogde tomaten in stukjes en voeg die toe en tenslotte ook de kokos- of andere romige melk. 9) Meng, ls de rijst beetgaar is en het gerecht romig, de cherrytomaten er voorzichtig door. 10) Serveer met de vegan kaas of de voedingsgistvlokken.
Bron: https://biancazapatka.com

Van Ruben: gember koekjes (16 stuks)
Ingrediënten:
140 g zelfrijzend bakmeel, plus extra voor het bestuiven
1½ theelepel gemberpoeder
90 g donkere basterdsuiker
80 g plantaardige margarine
1 bolletje fijngesneden stemgember
1) Meng alle ingrediënten en kneed tot een soepel deeg 2) Maak een bal en zet afgedekt 30 min in de koelkast 3) Verwarm de oven voor op 200 graden 4) Bestuif een schoon werkvlak en maak een rol van 3 cm doorsnee van het deeg 5) Snijd de rol eerst door de helft en daarna elk stuk weer door de helft zodat je 16 stukken hebt- of in kleinere stukjes als je meer koekjes wilt 6) Rol er met je handen balletjes van en druk deze plat tot zo'n 5 mm 7) Bak de koekjes op een bakplaat in de oven ongeveer 12 min tot ze goudbruin zijn.
Tips
Veganisten hebben aanvullend vitaminen B12 en D nodig
Waar koop je veganistische producten?