Rachel Plak: "Let us not return to normal. Let us move forward."
De Young Academy Leiden verwelkomt maandag 20 september 6 nieuwe leden waaronder pedagoog Rachel Plak. Vanmiddag vindt er een de dubbele inauguratieceremonie plaats van deze leden én de leden die zich afgelopen jaar hebben aangesloten bij YAL. De ceremonie is van 17.00 uur tot 18.00 uur in het Academiegebouw van de Universiteit Leiden en te volgen via een livestream.
Rachel Plak zal een speech geven namens het nieuwe cohort over hun plannen voor de komende jaren:
"Door de pandemie sloot Universiteit Leiden de deuren. Het werk ging online door. Langzaam lijken we terug te keren naar normaal. Tenminste, is normaal nog wel normaal? COVID-19 is aanjager geweest van vele ontwikkelingen in ons werk binnen de universiteit. Wij, de nieuwe leden van de Young Academy Leiden, willen hierop voortbouwen. We vragen aandacht voor de positie van jonge academici en delen onze ambities voor de komende jaren."
Livestream
Het evenement is online te volgen via deze livestream:
www.universiteitleiden.nl/agenda/2021/09/inauguratie-nieuwe-leden-young-academy-leiden
Programma: 'Building' the Future of Leiden University
17.00 – Welcome Message, Annemarie Samuels (YAL Chair)
17.10 – Selection Committee, Maaike van Putten, Representative Committee YAL
LEGO videos (2020 Cohort)
17.20 – 2020 Cohort, Lauren Fonteyn, Representative 2020 YAL Cohort
LEGO videos (2021 cohort)
17.30 – 2021 Cohort, Rachel Plak, Representative 2021 YAL Cohort
17.45 – Speech, Prof.dr.ir. Hester Bijl (Rector Magnificus Leiden University)
17.55 – Closing, Sarah Giest, (Vice-Chair YAL)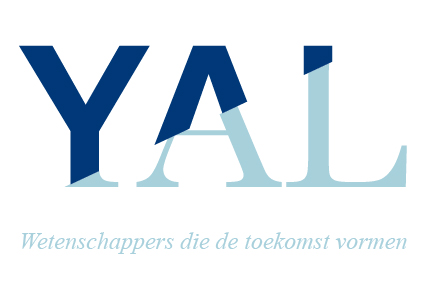 Over Young Academy Leiden
De Young Academy Leiden is een selecte groep jonge academici aan de Universiteit Leiden. De YAL, opgericht in begin 2019, dient als platform om enthousiaste en ambitieuze jonge academici (post-PhD), die aan het begin van hun carrière staan, bij elkaar te brengen.