Drie filmsuggesties om dit weekend te gaan kijken tijdens Share the LUVE
Op 8, 9 & 10 oktober 2021 vindt Share the LUVE plaats, de afstudeershow met het werk van de dit jaar geslaagde studenten van de master Culturele Antropologie Visuele Etnografie. In drie dagen worden 22 films, een graphic novel, artwork en foto's gepresenteerd in De Buurt, vlakbij Leiden Centraal Station. Mocht je geen tijd hebben om ze allemaal te bekijken, dan geven we je drie suggesties.
Het festival begint op vrijdag om 13.30 uur met een inleiding door de coördinator van de master Visuele Etnografie Mark Westmoreland, gevolgd door een lezing van onderzoeker Erik van het Nederlands Instituut voor Beeld en Geluid. Om 15:00 worden de eerste films vertoond. Het gehele driedaagse programma is te vinden op de website van LUVEfest. Het programma is verdeeld in slots met telkens twee filmvertoningen. Na elk slot is er een pauze en tijd om de maker te ontmoeten, het toilet te bezoeken en een frisse neus te halen of iets te drinken.
Vrijdag: What ever happened to Jean Rouch's 2CV door Jerome Blumber
Jean Rouch was een Franse antropoloog en filmmaker. In 1995 gaf hij zijn oude 2CV aan Jerome Blumber. Blumber werd in 1951 in Parijs geboren en maakt al films sinds hij 20 jaar oud is. In 2004, nadat Rouch in Niger was overleden, verhuisde Blumber met de 2CV naar Amsterdam. Helaas was de auto te versleten om op de weg te gebruiken maar Blumber droomde ervan om de auto te repareren. In de eerste weken van 2021 begon de reconstructie van de auto en dat werd het uitgangspunt van dit veldwerk. In What ever happened to Jean Rouch's 2CV? verkent Blumber het concept bricolage en vertelt de avonturen aan de hand van verschillende personages die hij onderweg tegenkomt.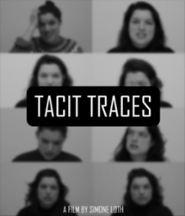 Zaterdag: Tacit Traces door Simone Loth
In Tacit Traces illustreert Simone Loth hoe onderling gerelateerde en conflicterende verhalen over zelfidentificatie als mixed-race vragen oproepen over intergenerationele trauma's uit het verleden en de emotionele impact daarvan op het heden. In haar film toont Loth de verschillende perspectieven van waaruit zij en twee van haar familieleden onderhandelen over hun etnische achtergrond en weerspiegelt ze de emotionele lading die ontstond tijdens het zoeken naar vragen over onze geschiedenis en de 'geërfde stilte' als onderdeel van hun Indo-erfgoed.
Zondag: Not My Truth door Alice Elliot
In Not My Truth verkent Alice Elliot de Nederlandstalige waarheidzoekersgemeenschap. Mensen die beweren dat de coronabeperkingen een eerste stap zijn naar een dystopisch, globaal en totalitair regime. Door gebruik te maken van een reflexieve benadering, bespreekt haar film zowel het gedachtegoed en de ervaringen van deze gemeenschap als Elliot's ervaringen tijdens het maken van deze documentaire, die haar haar eigen grenzen onder ogen deden zien en soms zelfs overschreden.
Meer informatie over de andere films, filmmakers en het volledige programma is te vinden op luvefest.nl.