TED Talks voor een betere wereld
Tijdens de conferentie van het Honours College Science & Society presenteren studenten TED Talks over een maatschappelijk probleem dat hen aan het hart gaat. 'Alles wat ze geleerd hebben komt hierin samen.'
Vrolijk en vol energie stromen de studenten binnen. Een voor een nemen ze plaats op een stoel in de zaal. Een korte terugblik op hun honoursperiode maakt direct duidelijk waarom de studenten zo driftig met elkaar zitten te kletsen: een groot deel van hun honoursprogramma heeft online plaatsgevonden. Om die reden is iedereen extra dankbaar om vandaag in het Pieter de la Courtgebouw aanwezig te zijn.
Wat is een TED Talk?
Het Amerikaans-Canadese TED (Technology, Entertainment, Design) werd in 1984 opgericht om de verspreiding van ideeën te bevorderen. Daartoe organiseert het jaarlijks een conferentie met zogenoemde TED Talks. Binnen 18 minuten presenteren gastsprekers een inspirerend idee voor een betere wereld, op een toegankelijke manier. TED Talks zijn samen al meer dan 2 miljard keer bekeken.
Sociaal experiment: niemand is de baas
Het Honours College van de Faculteit der Sociale Wetenschappen kent drie hoofdthema's, vertelt coördinator Esther Habers: Sustainability and Health, Adults and Children in a Polarising World en Human Aspects of Digitalisation and Robotisation. 'De studenten denken na over deze grote thema's en discussiëren hier in interdisciplinaire groepen over. Het geeft zelfvertrouwen en leert hen hoe belangrijk het is om samen te werken.'
Dit laatste komt duidelijk naar voren in de klassikale activiteit van docent Nanne Dodde. Alle stoelen worden aan de kant geschoven. De studenten moeten een plek in de ruimte kiezen en twee anderen als referentiepunten nemen. Als de referentiepunten bewegen, moeten zijzelf ook bewegen en daarbij de afstand tot die punten gelijk houden.
Nanne Dodde voor de klas.

Nanne Dodde voor de klas.

Nanne Dodde voor de klas.

De studenten komen in beweging...

...tot ze langzaam maar zeker tot stilstand komen.
Op een gegeven moment staan de studenten stil. De les van deze oefening: als één iemand beweegt, komt iedereen in beweging, wat tot een kettingreactie leidt. De groep beïnvloedt het individu en andersom. Niemand is de baas. De oefening maakt die boodschap in een keer duidelijk en de groep is zichtbaar onder de indruk.
TED Talks met een missie
Nadat alles in de ruimte weer gereorganiseerd is, vertrekken de studenten in kleine groepjes naar de lokalen, waar zij hun mini TED Talks presenteren over onderwerpen die hen persoonlijk interesseren. 'Via de TED Talk kunnen ze aan de rest overbrengen wat hun missie is en wat zij willen bijdragen aan de wereld. Daarin komt alles samen wat ze in de afgelopen twee en een half jaar hebben geleerd', vertelt Habers.
De onderwerpen van de TED Talks lopen uiteen, maar liggen allemaal dicht bij de presenterende student. Zo vertelt een studente dat er meer psychologen voor patiënten moeten zijn. Hierbij moet volgens haar speciale aandacht besteed worden aan hoe technologie de mentale gezondheid beïnvloedt. Een andere student stelt dat grote oliebedrijven verantwoordelijk gehouden moeten worden voor de negatieve effecten die zij op het klimaat hebben.
Zelfontwikkeling
Met de TED-conferentie komt de tijd van de deelnemers bij het Honours College bijna ten einde. Kai Groenhof en Naomi van de Glind, beiden studenten psychologie, geven aan dat het Honours College met name heeft bijgedragen aan hun zelfontwikkeling. 'Ik vond het ook heel fijn dat er een persoonlijke coach was die geregeld checkt hoe het met je gaat', vertelt Van de Glind.
Medestudent Lisa van Haarlem heeft dankzij het programma meer vertrouwen in de toekomst gekregen. 'Ik heb vooral geleerd dat er nog zo veel opties openliggen voor mijn carrière.' Ze is nu vastberaden al die carrièrekansen ook te pakken. 'Het heeft me heel erg gerustgesteld. Ik hoef het nog niet allemaal te weten.'
Tekst: Marciëlle van der Kraan
Foto's: Buro JP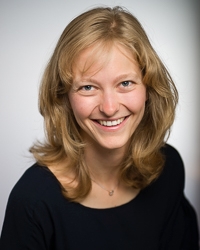 Onderwijsfilosofie
Honourscoördinator Habers: "Studenten schrijven zich in voor het programma (30 EC) met een motivatiebrief. Voorwaarde is dat het goed gaat met hun bachelor. We staan open voor iedereen, dus niet alleen studenten met de hoogste cijfers. We willen iedereen de kans geven om hier gebruik van te maken.
Het is heel ander onderwijs dan studenten gewend zijn. Geen tentamens, veel meer discussiëren, reflecteren, presenteren en schrijven. We werken minder met cijfers, waardoor we hopen dat studenten meer buiten hun comfortzone durven te komen en creatiever durven te zijn.
Ze zijn veel bezig met hun persoonlijke ontwikkeling: wat wil ik, wat is mijn talent en wat zijn mijn valkuilen? Zo kunnen ze ook beter naar maatschappelijke vraagstukken kijken. Het uiteindelijke doel is dat ze nog beter in staat zijn om eigenaarschap te creëren over hun toekomst en om op een gezonde manier bij te dragen aan de wereld. Of dat nu via werk, studie of vrijwilligerswerk is."