Maak kennis met Siggie: online coaching voor FGGA-studenten
Pittige uitdagingen in je studententijd. Wie kent het niet? Bijvoorbeeld: je voelt druk, bent bang om te falen en twijfelt of je het wel goed genoeg doet. Je komt met jezelf in de knoop en zou daar graag met een onafhankelijk iemand over willen praten. Per 1 september kunnen studenten van FGGA hiervoor terecht bij de online coaches van Siggie for Students. Maak kennis met Siggie via coach Dominique en student Loïs.
Voor allerlei soorten hulp kan je terecht bij Siggie. Het hoeft niet per se studie gerelateerd te zijn, vertelt coach Dominique, een van de psychologen die voor Siggie werkt. 'Wij bieden studenten in maximaal vijf online sessies van een half uur begeleiding aan. Dat kan gaan over allerlei dingen die in je studententijd gebeuren, ook de moeilijke dingen. Stress, faalangst, leren omgaan met tegenslag, uitstelgedrag of je meer willen focussen op waar je goed in bent. Maar ook bij verlies en rouw of als je 'gewoon' niet lekker in je vel zit, kan je bij ons terecht.'
Niet meer kunnen stoppen met leren
Voor Loïs, student geneeskunde aan de Erasmus Universiteit in Rotterdam, was de struggle faalangst in combinatie met prestatiedruk en het niet meer kunnen stoppen met leren. 'Ik had geen grenzen meer als het om leren ging. Dat begon eigenlijk al op het vwo, ik wilde zo graag geneeskunde gaan doen, dat ik mezelf enorme druk oplegde om gemiddeld een 8 te staan en dat cijfer ook wilde behouden ten koste van alles. Daardoor begon ik steeds drie/vier weken voor een tentamen met leren. Ik wilde geen gezellige dingen meer doen, niet meer sporten, niet meer afspreken met vriendinnen. Ik was alleen maar bezig met leren. Bij m'n eerste tentamen voor geneeskunde haalde ik meteen een 8. Super natuurlijk, maar het zorgde er wel voor dat ik weer in die negatieve spiraal terecht kwam en ook angstig werd voor tentamens.'

Laagdrempelig, snel terecht en korte online sessies
Loïs sprak erover met een coach op de universiteit, maar merkte dat ze behoefte had om met een onafhankelijk persoon te praten over haar worsteling. 'Via een vriendin kwam ik bij Siggie terecht. Ik schreef me in en een week later had ik al een afspraak met Dominique. Het fijne aan Siggie is dat het laagdrempelig en gratis is, je kan er snel terecht en het zijn korte online sessies met je coach. Daarnaast is er een online omgeving waar je voor of na je sessie ook zelf aan de slag kan gaan.'
Dominique: 'Wij willen handvatten geven aan de student. Het welzijn van de student is daarbij leidend. We bieden een luisterend oor en kijken wat de student nodig heeft. Als we merken dat wij niet aan de hulpvraag kunnen voldoen, zorgen we voor een doorverwijzing naar een collega in de reguliere GGZ. Wat ik regelmatig zie, is dat studenten die ergens op een wachtlijst staan, eerst bij ons komen om die tijd te overbruggen en het fijn vinden dat ze vast iemand hebben om mee te praten.'

Niet schuldig voelen als het niet lukt
Loïs kijkt tevreden terug op haar gesprekken met Dominique. 'Ik heb er veel aan gehad, het gaat veel beter met me. Ik heb geleerd dat het niet erg is dat ik op tijd begin als dat voor mij goed werkt. Ik moet mezelf uitdagen om in die periodes ook andere dingen te gaan doen. En me niet schuldig te voelen als het een keer niet lukt. Ik leef nu meer met de gedachte dat het allemaal goed komt en dat bevalt prima. Ik zou studenten die dit lezen en ook ergens mee zitten, zeker aanraden om hulp te zoeken.'
Dominique hoopt dat ze veel FGGA-studenten, in goede samenwerking met de faculteit via studieadviseurs en andere verwijzers kan gaan ondersteunen. 'Het leukste aan mijn werk vind ik de 1 op 1 begeleiding van de studenten. Hun welzijn staat voorop. Ik zie mezelf als procesbegeleider en de student als de uitvoerder van ons plan. Het is zeer waardevol om te zien hoe ze met de moeilijke dingen in hun leven aan de slag gaan.'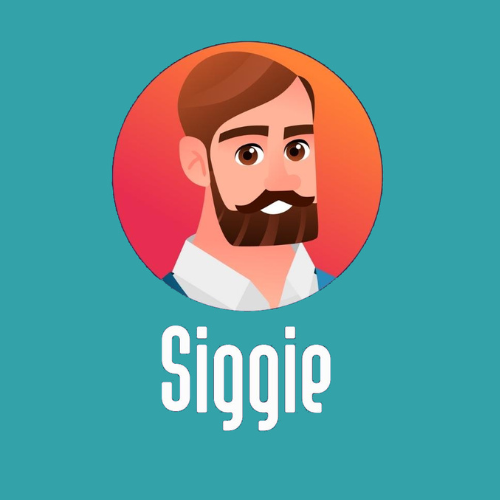 FGGA vindt het belangrijk om studenten zo goed mogelijk te ondersteunen tijdens de studententijd. Daarom is Siggie for Students vanaf 1 september beschikbaar voor onze studenten. Coaching van Siggie wordt vergoed door FGGA, maar is onafhankelijk. Jouw persoonlijke informatie wordt niet gedeeld. Twijfel je of Siggie iets voor jou is? Of heb je advies nodig over je studie? Voor zowel persoonlijke studieproblemen als praktische zaken kan je terecht bij de studieadviseur van je opleiding.
Meer informatie over Siggie vind je hier.