'Dankzij Siggie heb ik geleerd om mijn emoties te omarmen en te accepteren'
'Siggie is een toegankelijk coaching platform voor studenten. Ik nam contact op met Siggie tijdens een van de moeilijkste periodes in mijn leven. Hun begeleiding geeft me een gevoel van veiligheid en mentale ondersteuning.'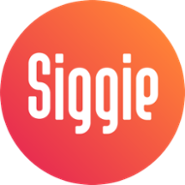 In dit artikel lees je de ervaringen van een student die gebruik heeft gemaakt van Siggie, het online coaching platform voor studenten dat wordt vergoed voor studenten van FGGA. Wat kan Siggie voor jou betekenen?
Waarom nam je contact op met Siggie?
'Ik nam contact op met Siggie tijdens een van de moeilijkste periodes in mijn leven toen ik mijn handen vol had aan een masterscriptie, een voltijd stage, het beëindigen van een serieuze langdurige relatie en het zoeken van een baan voor na mijn studie. Ik was in veel opzichten de weg kwijt.'
'Weten dat er iemand is die naar je te luistert en je onpartijdige en professionele hulp kan geven, verlicht een deel van de psychologische last.'
Wat heeft het je opgeleverd?
'Het belangrijkst is een gevoel van veiligheid en mentale ondersteuning. Weten dat er iemand is die naar je te luistert en je onpartijdige en professionele hulp kan geven, verlicht een deel van de psychologische last. En een aantal van de technieken die je leert, zijn natuurlijk ook erg nuttig.
Zoals bijvoorbeeld om je aandacht richten op het heden in plaats van te fixeren op je emoties of achterhalen waar terugkerende gedachtes vandaan komen, of leren dingen te accepteren zoals ze zijn.'
Wat zijn volgens jou de voordelen van online coaching?
'Het is een laagdrempelige manier om toegang te krijgen tot hulp, waar je op dat moment ook bent. En je kunt het goed aanpassen aan de rest van je plannen. Voor sommigen is het misschien ook makkelijker om te communiceren of je kwetsbaar op te stellen als er een zekere afstand is.'
Hoe gaat het nu met je?
'Ik zit stukken beter in mijn vel en ik heb geleerd om mijn emoties te omarmen en te accepteren, of ze nu positief of negatief zijn.'
Zou jij Siggie aan andere studenten aanraden? En zo ja, waarom?
'Zeker! Siggie is een toegankelijk platform voor studenten. Als je tegen mentale problemen aanloopt of je gewoon je emoties beter wilt begrijpen dan kan ik het zeker aanbevelen.'
Koen Caminada, vice-decaan FGGA:
'Je studententijd is de mooiste tijd van je leven, maar het vraagt ook een hoop van je. Studeren, werken, een druk sociaal leven – je moet veel ballen tegelijkertijd hooghouden. Als universiteit ondersteunen we onze studenten zoveel mogelijk in dit jongleren, maar natuurlijk loopt iedereen wel eens tegen een probleem of uitdaging aan. Ik vind het belangrijk dat we studenten ook dan helpen, zodat ze vrolijk en gezond kunnen studeren. Daarom heb ik me ervoor ingezet de diensten van Siggie gratis aan te kunnen bieden aan onze studenten. Zo zorgen we écht voor onze studenten.'
Wat is Siggie?
Siggie is online coaching voor studenten. Faalangst, onzekerheid, stress, uitstelgedrag, slaapproblemen, stemmingswisselingen: met allerlei vraagstukken kan je bij Siggie terecht. Coaching bij Siggie wordt vergoed door de faculteit. Je persoonlijke informatie wordt niet gedeeld. Het coachingstraject bestaat uit vijf online sessies en je kan snel terecht bij Siggie.
Meer informatie vind je hier