Hulp bij mijn welzijn
Een goede mentale gezondheid vormt een stevige basis voor je studie en werk. Tijdig hulp zoeken wanneer het minder goed met je gaat is van belang. Je kunt op verschillende manieren zelf aan jouw mentale gezondheid werken. Ook kun je bij anderen terecht voor hulp en begeleiding. Bekijk hier de verschillende mogelijkheden.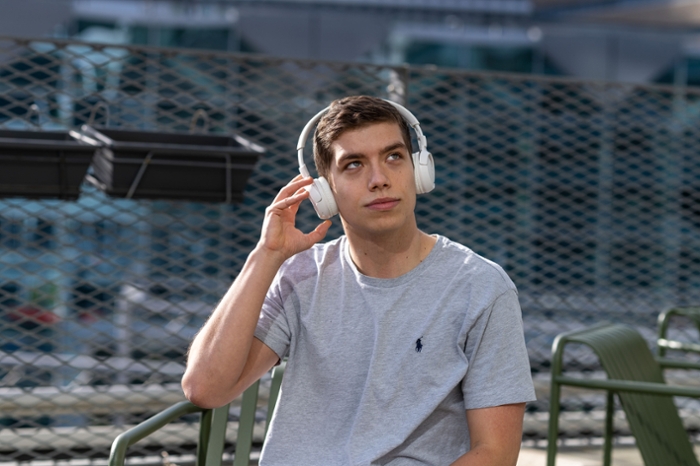 Er staan verschillende studentenpsychologen voor je klaar om je te helpen bij psychologische problemen zoals faalangst, motivatieproblemen, somberheid of (ernstige) stress. Neem contact op en plan een vrijblijvend (online) gesprek.
Heb je vragen over je eigen gewoontes of maak je je zorgen om het middelengebruik van een ander?
Het Trimbos Instituut doet onderzoek naar alcohol, tabak, drugs en mentale gezondheid. Bel de infolijn 0900-1955 (10ct/min) voor informatie en tips.
Voor trainingen en cursussen op het gebied van verslavingen kun je terecht bij bij Brijder. Brijder biedt ondersteuning bij zowel lichte als ernstige verslavingen. Neem een kijkje en ontdek wat bij jou past.
Indigo Haaglanden biedt gratis begeleiding als je je angstig, uit balans of somber voelt. Je hebt geen verwijzing nodig en je kunt voor maximaal drie sessies terecht. Bel 088 357 1060 voor meer informatie.
Studeer je in Den Haag en ben je niet ouder dan 25 jaar? Dan kun je meedoen met de gratis training ACT Your Way. Hierin leer je omgaan met (keuze)stress en andere negatieve gedachten en gevoelens, zodat ze je niet in de weg staan bij het vinden en volgen van je eigen weg. De training bestaat uit acht online bijeenkomsten van 1,5 uur en gaat twee keer per jaar van start. Lees meer over ACT Your Way.
Wil je meer kennis opdoen over mentale gezondheid? Neem eens een kijkje op het platform MIND Young. Hier vind je tips, trick, challenges en nog veel meer om aan jouw mentale gezondheid te werken.
Als je kampt met stress, eenzaamheid, depressie of iets anders kun je gratis anoniem chatten via @Ease. Op maandagen van 15.30 tot 18.30 kun je ook zonder afspraak langskomen voor een gesprek op Hooigracht 12 in Leiden.
Als student kun je je net als iedereen ook weleens eenzaam voelen. Je kunt hierbij ondersteuning krijgen van verschillende organisaties:
Rapenburg100 biedt bijeenkomsten en begeleiding rondom eenzaamheid
AntiLoneliness biedt onder andere counseling en therapie. Als student krijg je korting.

Je kunt ook terecht bij een studentenpsycholoog.
Het Universitair Sportcentrum (USC) biedt via YouTube verschillende online sporttutorials aan om zowel voldoende te blijven bewegen als te ontspannen. Handig voor als je thuis studeert of altijd al eens een nieuwe sport hebt willen uitproberen. Je kunt ook bij USC op locatie sporten. Als student sport je tegen voordelige tarieven. Lees meer over het Universitair sportcentrum (USC).
Het is belangrijk dat je huisarts bij je in de buurt zit. In Leiden en Den Haag zijn er verschillende huisartspraktijken die studenten aannemen.
Neem een moment van rust en ontspanning tijdens de gratis online meditatiesessie van Rapenburg100.
Heb je vragen over seksuele gezondheid, bijvoorbeeld over soa's, anticonceptie of zwangerschap? Je kunt anoniem terecht bij Sense, het centrum voor seksuele gezondheid.