Professor Hester Bijl, Rector of Leiden University, to open ENOTE's first Academic Training Week
The Steering Committee of the European Network on Teaching Excellence (ENOTE) is delighted to announce that Professor Hester Bijl, Rector Magnificus of Leiden University, will deliver the opening remarks for ENOTE's first Academic Training Week.
From 10 January – 15 January 2022, the network will organise its first academic training week, exploring core aspects related to the conceptualisation, measurement and implementation of teaching excellence in BA, MA offline and online contexts. A total of 45 participants were selected out of an international application pool of over 170 applicants. The training week marks the first out of a total of 4 training weeks to be organised between 2022 and 2023.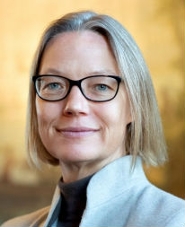 About Professor Hester Bijl
Professor Bijl was appointed as Leiden University's first female rector in February 2021. Previously, she served as Vice-Rector responsible for teaching from 2016-2021. In her distinguished career, Rector Bijl advanced path-breaking initiatives at the intersection of applied research and teaching. As Rector, she has emphasised the importance of well-being in academia, excellence in teaching and research and effective cooperation with wider societal actors. Her tenure as both outgoing Vice-Reactor and incoming Rector coincided with the COVID19 pandemic, which also prompted her to deal with a variety of challenges related to the pandemic in higher education teaching.
About the European Network on Teaching Excellence
The European Network on Teaching Excellence, funded by the European Commission, brings together faculty, administrative staff, academic leaders, students, education experts and other stakeholders from the Universities of Leiden (Coordinator), Copenhagen, Coimbra, Prague as well as the Coimbra Group of 39 European universities as well as the European Centre for Global Education of the Global Governance Institute (GGI). The project examines "teaching excellence" at undergraduate and graduate teaching levels as well as in the context of PhD supervision. In addition, the project addresses core issues related to teaching excellence in the post-Covid19 context, including best practices in physical, online and hybrid teaching realms. E-NOTE will organize trainings and workshops, will release a wide range of reports and seeks to prepare a blueprint for a European Certificate of Teaching Excellence (ECTE).
For further information, please visit the website of Teaching Excellence or contact the Coordinator of ENOTE, Professor Joachim Koops, Institute of Security and Global Affairs, Leiden University.