Cultureel Antropoloog Peter Pels onderdeel van onderzoeksteam naar koloniale collecties
Het Nationaal Museum van Wereldculturen en de Vrije Universiteit Amsterdam hebben een subsidie verworven voor het onderzoeksprogramma Pressing Matter: Ownership, Value and the Question of Colonial Heritage in Museums. Dit onderzoeksproject duurt vier jaar en wordt uitgevoerd door onderzoekers van vijf academische instellingen en vijf Nederlandse musea en in samenwerking met internationale partners. Peter Pels, verbonden aan het Instituut voor Culturele Antropologie van de Universiteit Leiden is een van die onderzoekers. Samen met Birgit Meyer (UU) coördineert hij het werkpakket 'Heritage and the Question of Conversion'. Daarin concentreren zij zich op museumobjecten verzameld door protestante en katholieke missionarissen in West Papoea en West Afrika.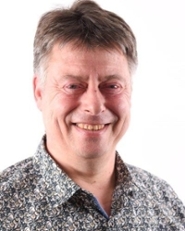 Het doel van het onderzoeksprogramma Pressing Matter is om theorieën over waardebepaling en eigendom te verbinden met debatten over de huidige bestemming van erfgoed door nieuwe theoretische modellen over waarde en eigendom te toetsen aan bepaalde collecties die in koloniale omstandigheden zijn verzameld. De onderzoekers gaan op zoek naar antwoorden op sociale vraagstukken rondom de collecties. Dat gaat niet alleen over de herkomst van de objecten en van wie ze waren. De vraag die de onderzoekers willen beantwoorden is: welke betekenissen van de objecten moeten wij vandaag de dag erkennen en hoe kunnen we met die betekenissen omgaan? Het onderzoeksproject gaat in de lente van 2021 van start en loopt tot 2025. Er zijn acht verschillende werkgroepen die ieder een eigen onderdeel onderzoeken. Het totale projectbudget bedraagt 4,5 miljoen euro waarvan 3,5 miljoen door de Nationale Wetenschapsagenda wordt ingelegd.