Eregalerij 2021: bijzondere prestaties van onze studenten en medewerkers
In het jaar 2021 vielen veel wetenschappers en studenten van de Faculteit der Rechtsgeleerdheid in de prijzen. Ook werden er weer subsidies binnengehaald voor nieuwe onderzoeken of namen wetenschappers deel aan commissies. Bekijk hier een overzicht van al deze bijzondere prestaties.
Januari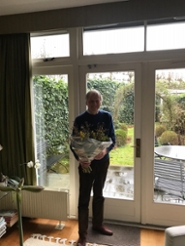 Februari
Maart
April
Juni
Juli
Augustus
September
Oktober
November
December
Ben of ken jij iemand die niet in dit overzicht staat, maar daar eigenlijk wel thuishoort? Laat het ons weten!