Newsletter Student Support FSW November 2021
The first study block is already over and hopefully you are getting used to having physical lectures again.
In this news item you will find all the news from Student Support FSW and an overview of the activities taking place in November.
Student Support FSW consists of the POPcorner, Career Service and Community Engagement Service, and we offer support in many different ways.
We are happy to help you!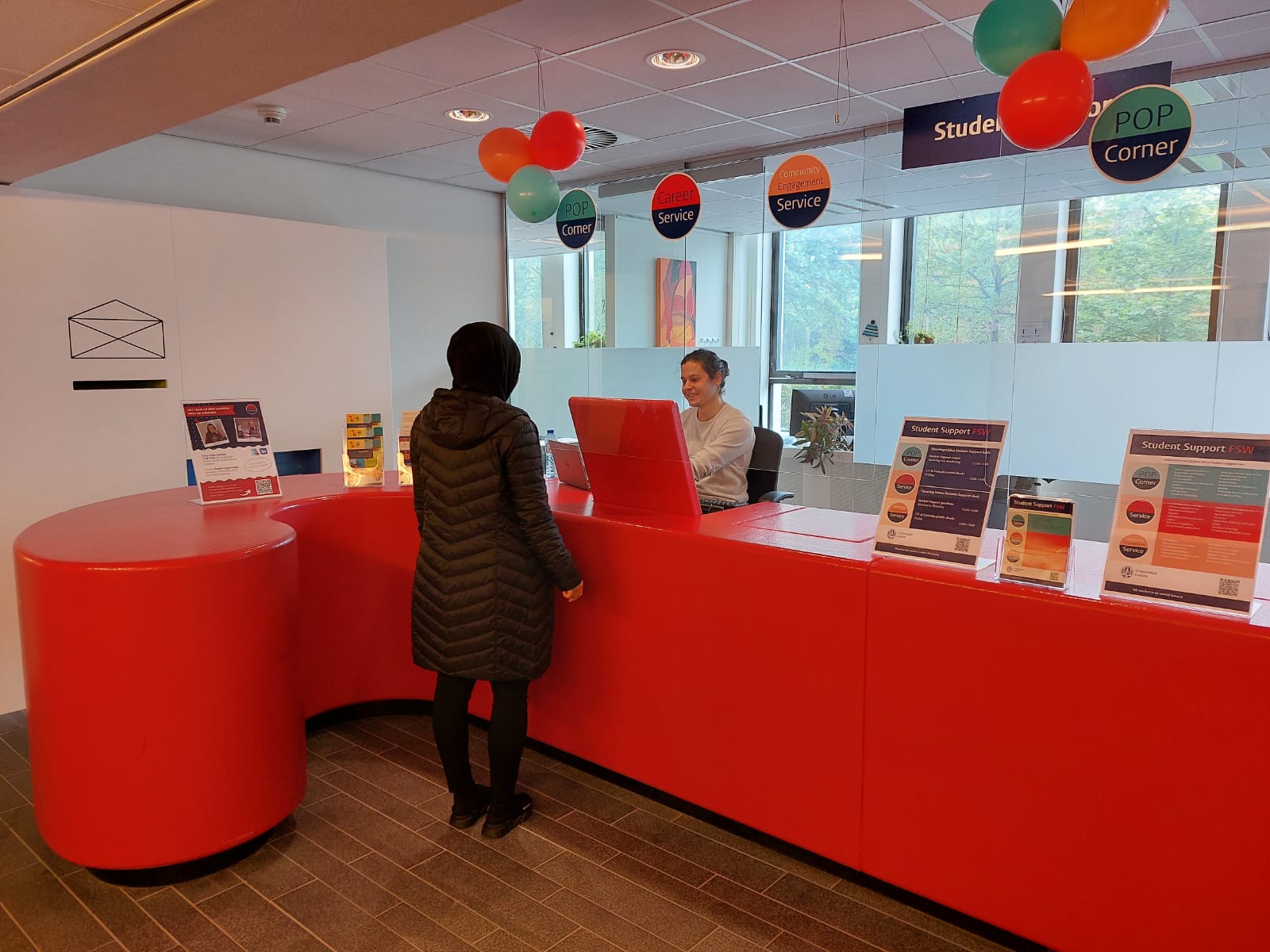 New! Student Support FSW desk
The Student Support FSW desk is now open!
You can visit us with questions regarding student support, offered by the POPcorner FSW, Career Service FSW and Community Engagement Service FSW.

Also, drop by for a free CV and LinkedIn profile check on Fridays.
The Student Support desk FSW is located on the ground floor of the Pieter de la Court building, next to the desk of the Student Services Centre and is staffed by our student employees.
You are very welcome!
| | | |
| --- | --- | --- |
| Monday to Thursday | 12:00-14:00 | For all your student support questions |
| Friday | 12:00-14:00 | CV & LinkedIn profile checks |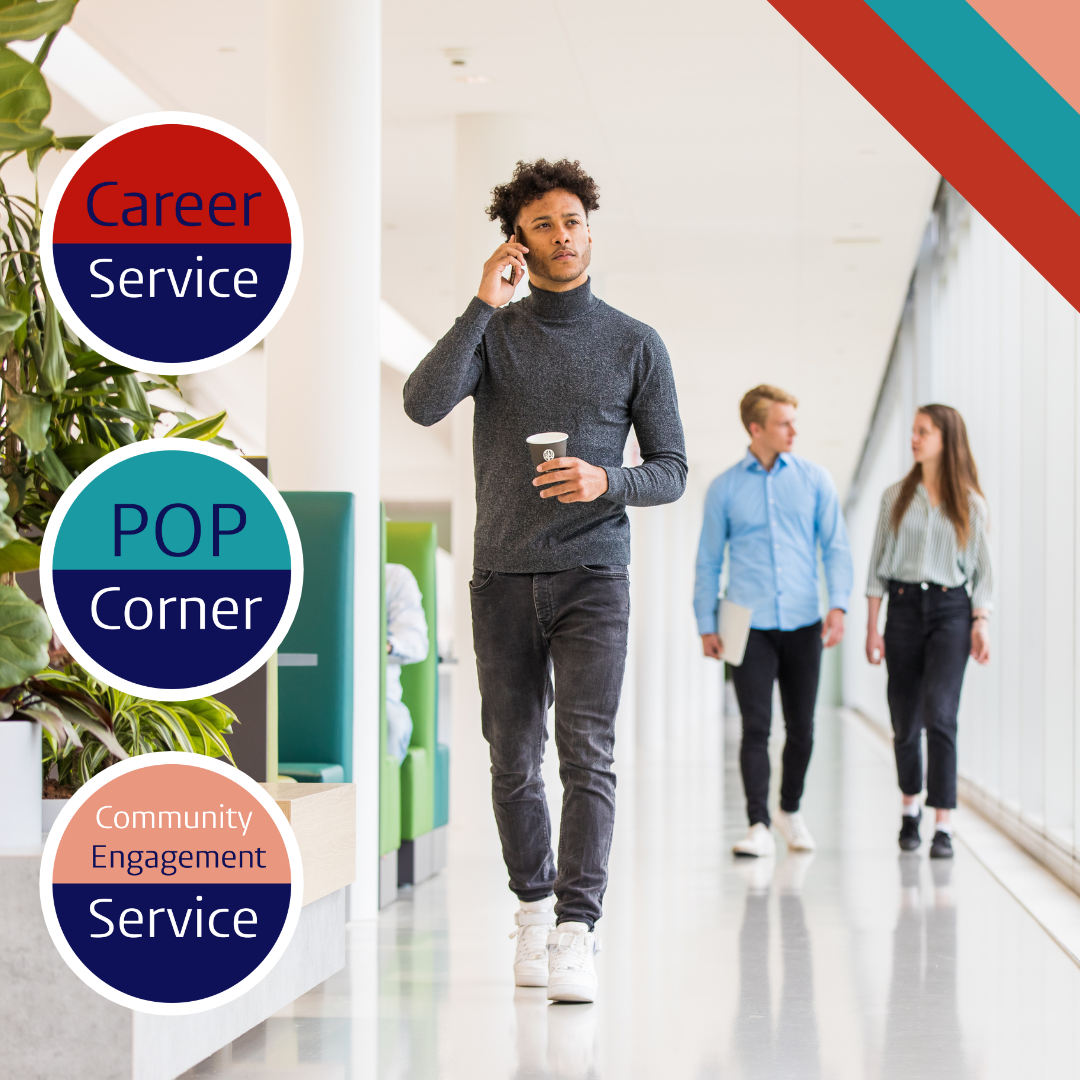 Student Support FSW website
If you have questions about studying, study approach, well-being, familiarizing yourself with the faculty, personal development, study (re) choice, (study) career planning, extra development, but also projects for and by students, take a look at the new website from Student Support FSW.
You will find useful information and tips here!
CV & LinkedIn profile Check - Service
The Career Service FSW offers a free CV and LinkedIn profile check service. You can make use of this service in three different ways.
The student assistants are physically present every Friday from 12:00-14:00 at the Student Support FSW desk, in the Pieter de la Court building. You can visit us here without an appointment.

You can make an online appointment for the check via Teams, via this link.

It is also possible to send your CV and LinkedIn profile - url to careerservice.socialsciences@fsw.leidenuniv.nl . We will try to provide your cv and/or LinkedIn profile with feedback within 5 days
Study Plan group
The Study plan group is organized every Wednesday from 09:30 – 11:00.
Check the POPcorner website for more information.
Workshops and Activities November

Throughout the year, Student Support FSW organises events and workshops regarding personal development, study skills, career and applying for jobs.

The following workshops will take place in November:
Study approach and personal development
Career and job application

Follow us!
Follow @leidensocialsciences to stay informed about all Student Support activities, workshops and initiatives! We post a monthly overview of our activities here and share vacancies and career tricks, among other things, in our posts and stories!
@leidensocialsciences