Who are we?
Meet the FLO committee 2022!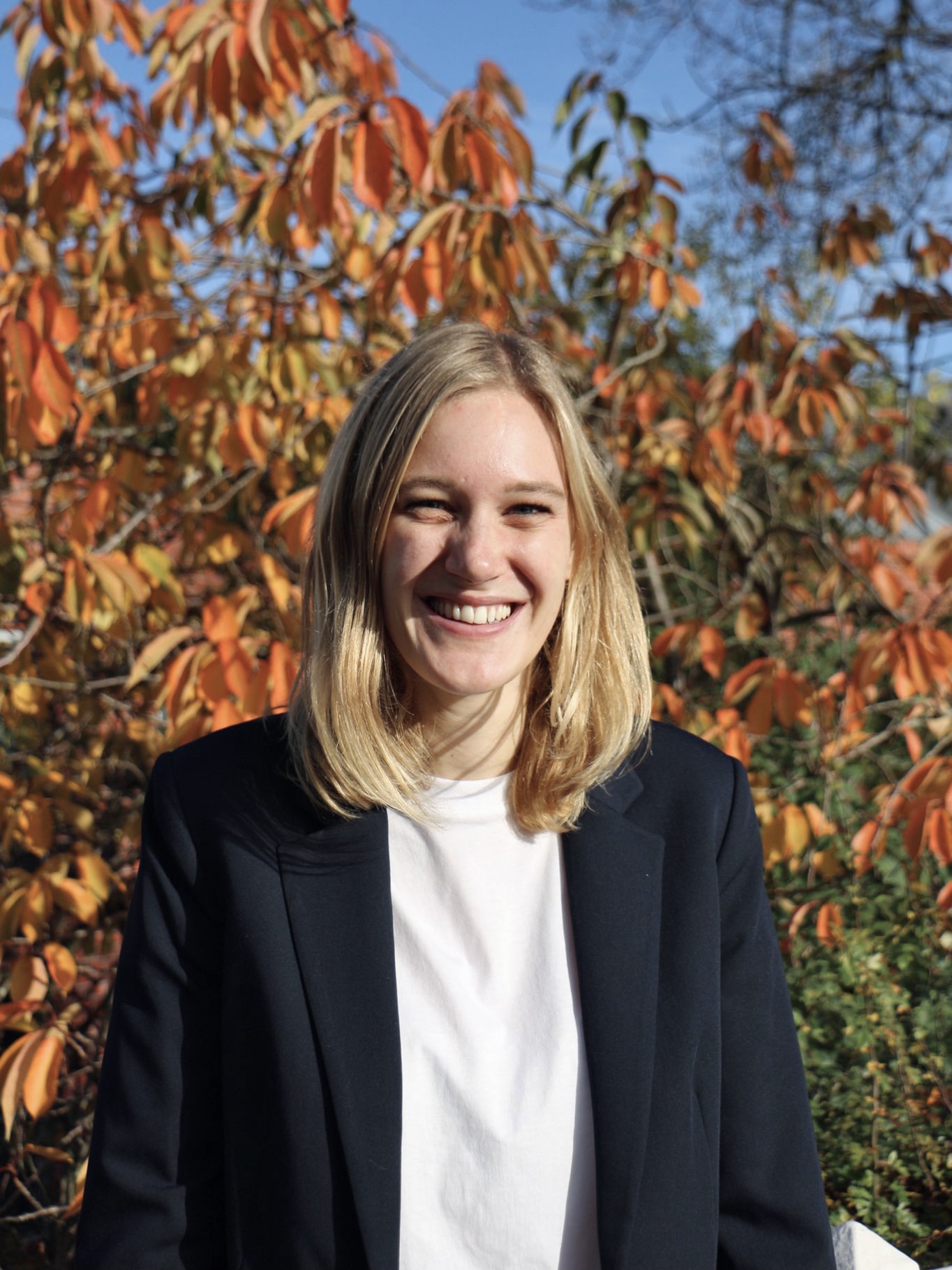 Hi! My name is Krista de Blaauw, I am a 23 years old and second year Psychology
student. I am the chair of the FLO-committee this year, which means that I coordinate the committee and make sure everything is thought of before the big days!
Since leaving high school I have found out there are so many things out there that are interesting and fun to do! This makes for many opportunities but also uncertainties. Because what do I want to do after finishing this bachelor's degree? What do I find the most interesting of all those things? This is why I applied to be on the board of the FLO-days. I hope these days will allow students like me to find out what their options are after their studies through interesting and exciting lectures and workshops, but also what they can already do to find their passions and strengths. We strive to have a program full of exciting people to talk to the students about their career paths, and I am beyond thrilled to engage with speakers and students!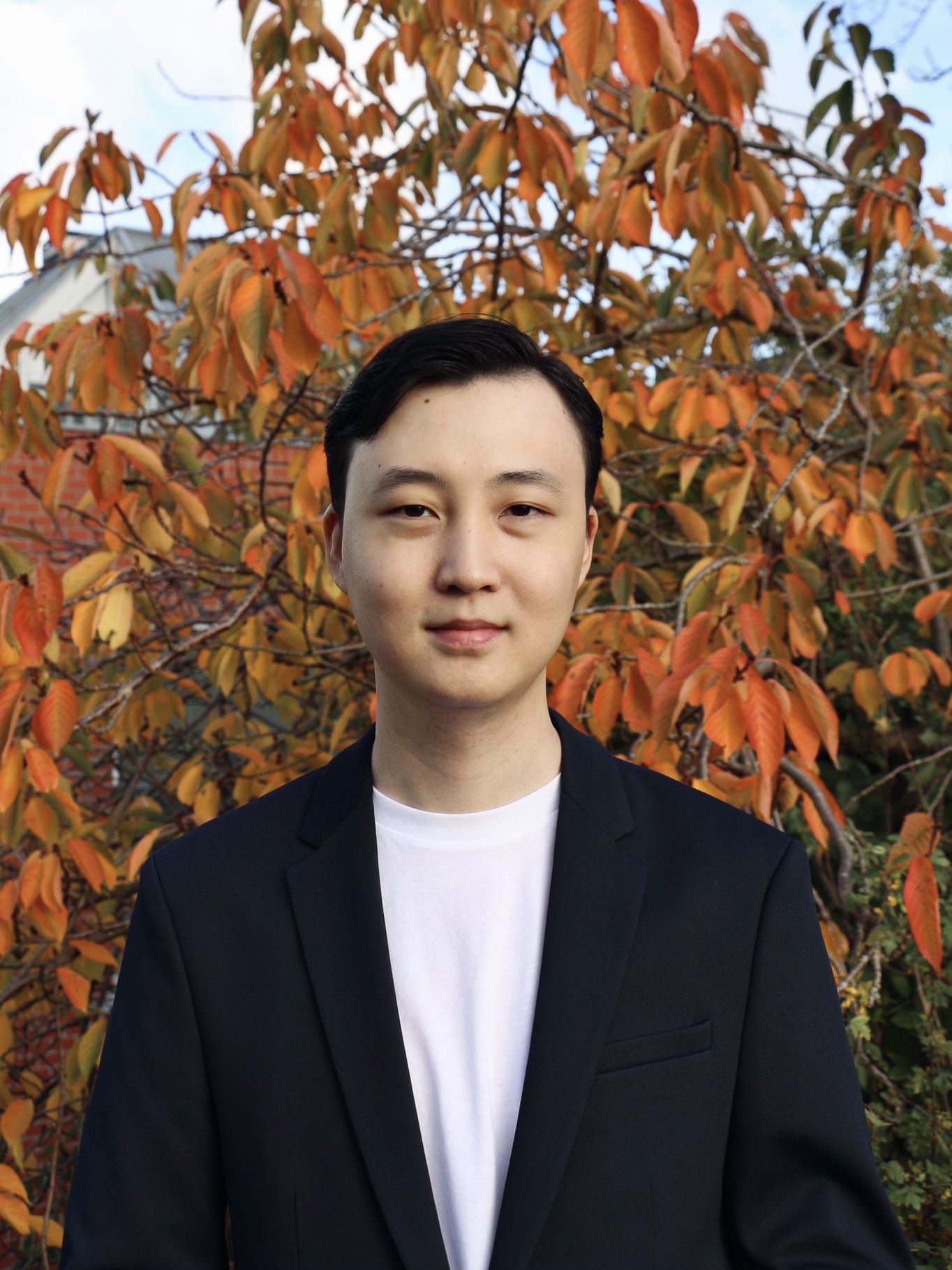 Hi! My name is Wonjung Kim, and I am 23 years old. I study Political Science here at Leiden, specialising in International Politics. I am the Secretary of the FLO committee, organising the documents and assisting other committee members.
When I was a secondary school student, I already knew what I wanted to study and what I would like to do in the future. Knowing what I wanted, I always planned my steps and gathered information on what I should do. By doing so, I accomplished my goals, and I am still going forward to achieve my career objectives! However, I am aware that not everyone knows what they want to do or where to start. That is why I applied to the FLO-committee, to help other people who might need little help. As a committee member, I hope the FLO-days can be a venue for people to learn from professionals and relieve their worries about their future. Also, I hope people enjoy the sessions the committee organises and use them as a stepping stone for their future careers!
Hey, my name is Jolein van der Voort, currently 21 years of age. I am a third-year bachelor's student in Psychology combined with a minor in Business Administration. I wanted to do something extra besides my studies. The FLO-day helped me with what I want to do in the future. When I saw the university looking for new committee members for the FLO, I took the chance. This was the perfect opportunity for me to help my fellow students to find their dream job. I am the treasurer of the committee. I am responsible for making the budget and keeping the expenses in check. I look forward to the actual FLO-days. Finally, we can see what we did, because it is a lot of preparation before the days. I hope the FLO-days will be inspiring for all the students of the social science faculty!
My name is Sophia Trofimova and I am 20 years old. I am a third year at the International Bachelor of Psychology. I was very eager to join the FLO-committee because I wanted to help students, like myself, by creating a day that is fun, engaging, and genuinely interesting.
By inviting speakers that will fuel students' motivation, our University will continue creating clearer future prospects for students and continue inspiring them, and this event was something I really wanted to be part of. My function in the FLO-committee is the assessor lecturers and my job consists of assembling speakers from many different fields such as Anthropology, Political Science, Psychology, and Children's Education, to speak about their jobs within their fields. The goal of assembling many diverse speakers is to give students an in-depth perspective into their potential future and a rich variety of career options that will hopefully inspire students to pursue a suitable career path for them. I am particularly excited for next year's FLO-day as we will have a new and wide array of fascinating stories and experiences that will help all students in their career development.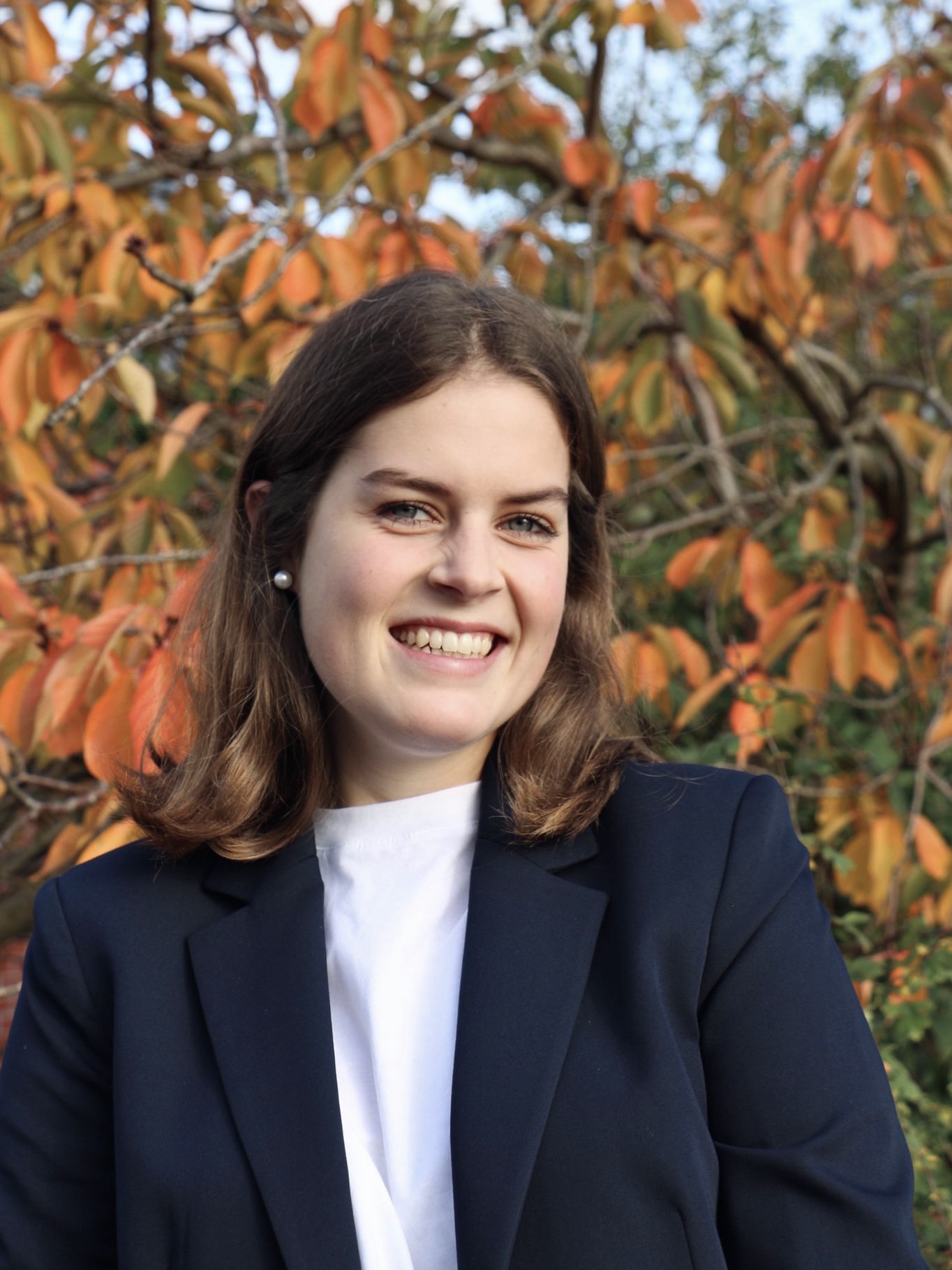 My name is Ann-Christine Richmann and I am a 19-year-old psychology student. I decided to join the FLO-committee to challenge myself, meet new people and organize a memorable event for the Faculty of Social Sciences community. Within the committee, I am responsible for the workshop organization. I am very much looking forward to the day, to learn new things and come together with other students to discuss relevant and interesting topics that will broaden everyone's horizon.
Hi! My name is Madelief Oskam and I am 21 years old. Last year I finished my bachelors degree in Psychology, and this year I am having a gap year. I am currently following a minor in law and figuring out which master I want to do next year.
Besides, I am part of the FLO-committee. My function within the committee is Assessor Promotion. This means that I am responsible for all online and offline promotion. I chose to join the FLO-committee, because I think the FLO-days are valuable days for all students of the Faculty of Social Sciences. Through various workshops and lectures students are given the opportunity to find out what their options are during/after their studies and what their strengths are. We are working hard to organize an inspiring day full of interesting speakers and workshops. I hope to see you there!