Gefrustreerde wetenschappers overtuigen astronomieblad om naamswijzigingen toe te staan
Een groep internationale astronomen heeft het toonaangevende tijdschrift Astronomy & Astrophysics ervan overtuigd om een naamswijzigingsbeleid voor transgender personen en anderen in te voeren. 'Het is echt frustrerend dat zo'n grote organisatie een initiatief van buitenaf nodig had om haar beleid inclusiever te maken,' zegt astronoom Emily Hunt.
Op 18 februari 2021 publiceerde Science-redacteur Jake S. Yeston een blogpost genaamd A new name change policy. Hierin kondigde hij namens Science de mogelijkheid aan voor auteurs om hun naam te veranderen in eerder gepubliceerde papers. In de post staat:
'… recent outreach by, and on behalf of, transgender scientists has impressed upon us the importance of respecting authors' privacy and autonomy in correcting the scientific record.'
Yeston verwijst hier naar het groeiende betoog dat door de transgemeenschap op gang is gebracht. Hierin pleit men voor een beleid dat wetenschappers toestaat hun naam op gepubliceerde publicaties te veranderen. Een voorbeeld van dat betoog is de Nature-blogpost van Theresa Jean Tanenbaum genaamd Publishers: let transgender scholars correct their names. De motivatie achter deze beweging is dat mensen die in transitie gaan vaak een nieuwe naam aannemen. Op papers van voor de transitie staat vervolgens de oude naam die ze niet langer associëren met hun identiteit.
Totaal onbegrip
De afgelopen maanden zijn meer tijdschriften dezelfde weg ingeslagen als Science, waaronder Nature. Dat gold echter niet voor Astronomy & Astrophysics (A&A). 'Echt teleurstellend, want A&A is een van Europa's grootste astronomietijdschriften,' zegt Emily Hunt, die promoveert aan de Heidelberg Universiteit in Duitsland.
Toen sterrenkundige Elspeth Lee de kwestie bij A&A aankaartte (zie Tweet hieronder), was de reactie van het tijdschrift niet afdoende. Hunt: 'Helaas toonde de redacteur een totaal gebrek aan begrip. Toen besloot de astronomiegemeenschap om actie te ondernemen.'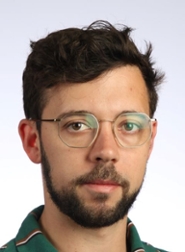 Virale tweet leidt tot actie
Zo weigerden astronomen van over de hele wereld papers te beoordelen en in te sturen naar A&A vanwege deze kwestie. Hunt coördineerde de totstandkoming van een open brief aan A&A. Ook de Leidse astronoom Joe Callingham las op Twitter over Lee's problemen met A&A. 'Ik kende Elspeth niet persoonlijk. Maar ik vond het beleid dat A&A nastreefde onrechtvaardig, vooral voor minderheden wier identiteit nauw verbonden is met hun naam.'
Als lid van de commissie Equity, Diversity and Inclusion (EDI) van de Leidse Sterrewacht wilde Callingham op elke mogelijke manier helpen om het beleid van A&A te veranderen. 'De beste manier, vond ik, was om via een openbare brief een verzoek in te dienen voor een naamswijziging. De Leidse EDI-voorzitter Sanjana Panchagnula en de Nederlandse EDI-voorzitter Samaya Nissanke droegen ook hun steentje bij en dienden namens de Nederlandse sterrenkundegemeenschap een brief in.'
Publieksbrieven hebben succes 
Na de inspanningen van vele astronomen maakte A&A op 19 juli bekend dat zij hun beleid ten aanzien van naamsveranderingen hadden herzien. Hunt: 'Voor mij persoonlijk verandert dit niet zo veel, omdat ik al voor mijn academische carrière in transitie ben gegaan. Maar voor mensen die tijdens hun carrière in transitie gaan, is het natuurlijk geweldig. Hopelijk kunnen zij de rest van hun leven een mooie carrière hebben, zonder te hoeven uitleggen waarom er op publicaties uit het verleden de verkeerde naam staat.'
De inclusieve naamswijziging is niet alleen nuttig voor transgender personen, legt Hunt uit. 'Denk aan mensen die trouwen of gaan scheiden, of van religie veranderen. Het is fijn dat er deze mogelijkheid is om je naam te veranderen.'
Blij, maar gefrustreerd
Toch uiten Hunt en Callingham ook hun frustratie. 'Ik vind het echt frustrerend dat deze grote tijdschriften blijkbaar externe mensen nodig hebben om hen te pushen om positieve veranderingen door te voeren. Terwijl ze de middelen hebben om hun eigen EDI-werk te doen,' aldus Hunt. 'Het zou niet zo moeten zijn. Het heeft me veel kostbare tijd en stress gekost.'
Hoe zouden tijdschriften inclusiever kunnen zijn? 
Callingham: 'Ik denk dat tijdschriftbesturen zich bewust moeten zijn van de impact die hun beslissingen hebben op wat er gepubliceerd wordt, hoe het gepubliceerd wordt en wie er gepubliceerd wordt. Een EDI-lid aanstellen in zo'n bestuur zou hiervoor kunnen zorgen.'
'We leven in een tijd waarin we nauwelijks papieren versies van papers printen en waarin de technologie ervoor zorgt dat papers correct geciteerd worden. Deze ontwikkelingen maken naamswijzigingen mogelijk zonder dat de literatuur er onder leidt,' vervolgt hij.
'Hopelijk kan A&A hier iets van leren,' zegt Hunt. 'De hoofdredacteur heeft teleurstellend gereageerd op het verzoek van Lee. Dit veroorzaakte een PR-ramp die ze hadden kunnen voorkomen als er meer aandacht voor EDI-beleid was geweest. Laten we hopen dat dit in de toekomst niet meer gebeurt, en dat de wetenschap positieve stappen kan blijven zetten naar inclusiviteit en gelijkheid voor iedereen,' besluit ze.
Tekst: Bryce Benda