Zeven projecten krijgen steun van het JEDI-fonds
Meer aandacht voor diversiteit in de Oudheid, workshops voor studenten met een functiebeperking en een kaartspel om verhalen over diversiteit met elkaar te delen: deze en andere projecten ontvangen in 2023 subsidie van het facultaire JEDI-fonds.
Het JEDI Fonds is in het leven geroepen om bij te dragen aan de in het werkplan beschreven D&I-prioriteiten van de Faculteit Geestesswetenschappen, waarbij een specifieke nadruk ligt op het creëren van een inclusieve leeromgeving. Alle medewerkers en studenten van de faculteit konden een projectaanvraag indienen.
'Als lid van de selectiecommissie heb ik met plezier de verschillende projectvoorstellen van onze studenten en personeelsleden gelezen', zegt Rajae El Morabet Belhaj, studentlid van de selectiecommissie. 'Het is inspirerend om te zien hoe studenten leuke en educatieve activiteiten bedenken om anderen zich gezien en geaccepteerd te laten voelen.' Dit jaar zijn de onderstaande projecten gehonoreerd.
Classics: Changing the Conversation
Classics: Changing the Conversation (CCC), is een gezamenlijk initiatief van studievereniging Sophia Aeterna en de opleidingen Griekse en Latijnse taal en cultuur, Classics and Ancient Civilisations en Ancient History. Het project verkent kwesties van diversiteit en inclusie, zowel in de Klassieke Oudheid zelf als in de omgang met oude culturen, zoals academisch onderzoek, onderwijs en erfgoedbeheer. CCC zal een dubbel format toepassen: een discussieplatform op de campus met uitgenodigde experts en interactieve discussie, en een podcast met reflectieve duo-interviews met experts, geleid door studenten. Om het gesprek te veranderen moeten we bereid zijn moeilijke en moedige gesprekken te voeren.
Het projectteam bestaat uit Tazuko van Berkel (Centre for the Arts in Society), Zoé Bazalgette Courrèges-Lacoste (MA Classics and Ancient Civilisations), Miko Flohr (Institute for History), Lisanne Ledegang (BA Griekse en Latijnse taal en cultuur; Sophia Aeterna), Ada Migliazza (MA Classics and Ancient Civilisations), Evelien Nijveld (MA Classics and Ancient Civilisations), Christoph Pieper (Centre for the Arts in Society), Sienna van der Poel (BA Griekse en Latijnse taal en cultuur; Sophia Aeterna), Jessy Rensink (MA Classics and Ancient Civilisations) and Thirza Vis (BA Griekse en Latijnse taal en cultuur; Sophia Aeterna).
Getting creative
Veel studenten met een functiebeperking kunnen niet deelnemen aan activiteiten van verenigingen of sportclubs. Dit initiatief wil vier workshops organiseren die te maken hebben met handvaardigheid, omdat dit iets is waar bijna alle studenten aan mee kunnen doen. Het doel is om een veilige ruimte te creëren waarin studenten met een functiebeperking zich kunnen ontspannen en samen iets leuks kunnen doen. Het is belangrijk dat de sociale activiteit volledig toegankelijk is voor alle studenten, en minstens zo leuk is als de traditionele activiteiten.
Het projectteam bestaat uit de bestuursleden van het Access & Support Platform (ASP): Anna-Feline Breukers, Jan-Chris Kampfraath, Maria Ghita Voineag, Luca Lavranos, Felicitas Dieke en Kirstel Pool.
Diversifying Ancient History
Dit project beoogt een grondige herziening van de reader van de inleidende cursus Oude Geschiedenis, die door ongeveer 300 eerstejaarsstudenten per jaar wordt gebruikt. Hoewel de huidige inhoud een uitstekend overzicht biedt van de status van het antieke historische onderzoek, is er behoefte aan diversificatie. Belangrijke thema's in deze herziening zijn: de thematisering van het (politieke) gebruik van het Grieks-Romeinse verleden in het heden, een sterkere nadruk op pluralisme en diversiteit binnen de Griekse en Romeinse samenleving, en een betere vertegenwoordiging van de wetenschappelijke gemeenschap. Door deze vernieuwingen zal de cursus inspelen op de behoeften van de huidige generatie.
De projectleider is Leanne Jansen (Instituut voor Geschiedenis), die zal samenwerken met haar student-assistent en collega's van de afdeling Oude Geschiedenis.
Wat is jouw verhaal?
Open gesprekken voeren over diversiteit en inclusie is een belangrijke eerste stap naar verandering. Toch kunnen dergelijke gesprekken emotioneel en kwetsbaar zijn, en daarmee ongemakkelijk, wanneer ze in de openbare ruimte moeten worden begonnen en volgehouden. Dit project wil dit probleem aanpakken door een kaartspel te ontwikkelen dat studenten en faculteitsleden helpt om verhalen over zichzelf in verband met diversiteit, inclusie en erbij horen uit te wisselen. Centraal in dit project staan de concepten 'storytelling' en 'play': terwijl storytelling een effectieve diversiteitsinterventie in het hoger onderwijs is, kan de spelvorm het empathisch luisteren versterken en de basis leggen voor een kritische interventie door een veilige ruimte te creëren om te delen.
De leiding van dit project is in handen van Tingting Hui (Centre for the Arts in Society).
Through each other's eyes: Early medieval England and the Middle East
Dit project van studenten en medewerkers is bedoeld om een reeks informatieve video's te maken die culturele interacties tussen Engeland en het Midden-Oosten in de vroege Middeleeuwen belichten. Hoe informeren archeologische vondsten en reisverslagen ons over culturele contacten tussen Engeland en het Midden-Oosten? Hoe brachten Arabische reizigers en geografen Engeland in beeld en hoe werd het Midden-Oosten voorgesteld in Oud-Engelse literaire teksten? Door deze culturele interacties te laten zien, bestrijden deze video's veelvoorkomende misvattingen over de Middeleeuwen, zoals het gebruik van beelden van Engelse kruisvaarders tegen Saracenen in anti-migrantenretoriek, die in toenemende mate worden overgenomen door rechts-extremisten.
Het projectteam bestaat uit Fatima al Moufridji (BA English Language and Culture) en Thijs Porck (Centre for the Arts in Society).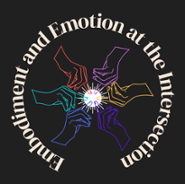 Embodiment and Emotion at the Intersection: Reimagining Identity in Contemporary Discussions
Het initiatief om een inclusieve leeromgeving te creëren vereist nieuwe discursieve middelen om gemarginaliseerde ervaringen te verwoorden en productieve gesprekken over rechtvaardigheid mogelijk te maken. Ons project biedt een reeks evenementen (informele seminars, workshops en creatieve activiteiten) waarin de ontluikende studies naar belichaming en emoties worden geïntroduceerd. Tijdens informele seminars wordt onderzocht hoe lichaamsbeeld, queer identity, gendergelijkheid, dierenrechten en klimaatverandering opnieuw kunnen worden gezien als onze gedeelde leefwereld. Met de kennis uit de seminars organiseren we een workshop over woede om het productieve potentieel ervan voor verzet tegen onderdrukking te bespreken. Verder zal studievereniging Symposion studentgerichte activiteiten organiseren (zoals filmavonden, creatieve schrijfsessies en brainstormende colloquia) die een extra-curriculair sociaal-intellectueel engagement met intersectionele perspectieven stimuleren.
Het projectteam bestaat uit Jingjing Li (Institute for Philosophy), Clara Mendes Pereira (MA Philosophy en bestuurslid Symposion) en Fabius Schoendube (MA Philosophy en bestuurslid Symposion).
Developing a language support programme for students of Korean and Japanese with reading difficulties
Dit project heeft tot doel een taalondersteuningsprogramma te ontwikkelen voor studenten met leesproblemen die Koreaans of Japans als tweede taal leren. Dit zal worden gerealiseerd door bestaande ondersteuningsmethoden voor studenten met leesproblemen die Koreaans of Japans als eerste taal hebben aan te passen en door deze methoden toe te passen op de cursusinhoud van de BA-programma's Koreaans en Japans. Een dergelijk taalondersteuningsprogramma zal studenten taalspecifieke instrumenten aanreiken om hun moeilijkheden te overwinnen en zo bijdragen aan een meer inclusief en ondersteunend taalprogramma. Dit kan ook als model dienen voor andere taalgerichte programma's.
Dit project wordt geleid door Eun-Ju Kim (Institute for Area Studies).